Back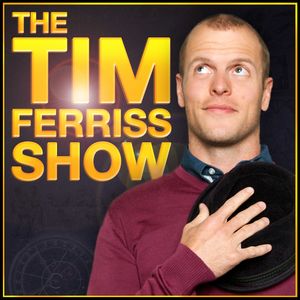 5.0
(1)
For me, this is the most important podcast episode I've ever published.
In it, I describe the most life-shaping, certainly the most difficult, and certainly the most transformative journey of my 43 years on this planet. I've never shared it before.
My dance partner and safety net in this conversation is my friend Debbie Millman (@debbiemillman). She has been named one of the most creative people in business by Fast Company, and she is the host of Design Matters—a great show and one of the world's longest running podcasts. She is also Chair of the Masters in Branding Program at the School of Visual Arts and Editorial Director of Print magazine, and she has worked on design strategy for some of the world's largest brands.
But I didn't ask Debbie to join me because of her bio. I asked Debbie because she's a close confidante, she's an excellent interviewer, and she's been an incredible support for me in the last few years, including late-night emergency phone calls. She and I have also experienced similar trauma but have taken two *very* different paths to healing using *very* different tools. So, you get a two-for-one deal in this conversation.
All resources mentioned in this episode, and many more, are listed at tim.blog/trauma.
And if you remember only one thing, please remember this: there is light on the other side. I wouldn't have believed this even five years ago, but I now consider myself living proof that deep, lasting change is possible. Don't give up. You are never alone, and it is never hopeless. I'm right there alongside you, as are millions of others.
Much love to you and yours,
Tim
See Privacy Policy at https://art19.com/privacy and California Privacy Notice at https://art19.com/privacy#do-not-sell-my-info.
Episode comments
1 Rating
eg., What part of this podcast did you like? Ask a question to the host or other listeners...
Max Branstetter
@maxbranstetter
Nov 25
Speechless. We love you Tim
Like
Sep 29
Like
Generate a badge
Get a badge for your website that links back to this
Select type & size