Back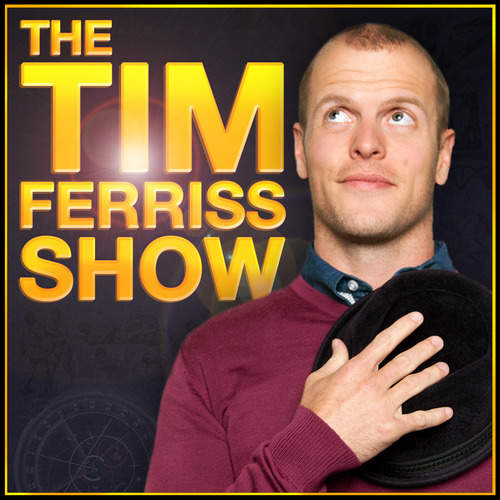 #538: How I Built The Tim Ferriss Show to 700+ Million Downloads — An Immersive Explanation of All Aspects and Key Decisions (Featuring Chris Hutchins)
The Tim Ferriss Show
5.0
(1)
How I Built The Tim Ferriss Show to 700+ Million Downloads — An Immersive Explanation of All Aspects and Key Decisions (Featuring Chris Hutchins) | Brought to you by LinkedIn Jobs recruitment platform with 770M+ users, Athletic Greens all-in-one nutritional supplement, and Helix Sleep premium mattresses. More on all three below.
Chris Hutchins (@hutchins) is an avid life hacker and financial optimizer. He's the host of All the Hacks podcast and the Head of New Product Strategy at Wealthfront.
Previously, Chris was co-founder and CEO of Grove (acquired by Wealthfront), co-founder of Milk (acquired by Google), and a partner at Google Ventures, where he focused on seed and early stage investments.
Chris reached out with many questions about podcasting. He had already read much of what I had written and listened to several interviews, and this is intended to be an updated guide to all things podcasting.
Please enjoy!
This episode is brought to you by Athletic Greens. I get asked all the time, "If you could only use one supplement, what would it be?" My answer is usually Athletic Greens, my all-in-one nutritional insurance. I recommended it in The 4-Hour Body in 2010 and did not get paid to do so. I do my best with nutrient-dense meals, of course, but AG further covers my bases with vitamins, minerals, and whole-food-sourced micronutrients that support gut health and the immune system.
Right now, Athletic Greens is offering you their Vitamin D Liquid Formula free with your first subscription purchase—a vital nutrient for a strong immune system and strong bones. Visit AthleticGreens.com/Tim to claim this special offer today and receive the free Vitamin D Liquid Formula (and five free travel packs) with your first subscription purchase! That's up to a one-year supply of Vitamin D as added value when you try their delicious and comprehensive all-in-one daily greens product.
*
This episode is also brought to you by Helix Sleep! Helix was selected as the #1 overall mattress of 2020 by GQ magazine, Wired, Apartment Therapy, and many others. With Helix, there's a specific mattress to meet each and every body's unique comfort needs. Just take their quiz—only two minutes to complete—that matches your body type and sleep preferences to the perfect mattress for you. They have a 10-year warranty, and you get to try it out for a hundred nights, risk free. They'll even pick it up from you if you don't love it.
And now, to my dear listeners, Helix is offering up to 200 dollars off all mattress orders plus two free pillows at HelixSleep.com/Tim.
*
This episode is also brought to you by LinkedIn Jobs. Whether you are looking to hire now fo...
Episode comments
1 Rating
eg., What part of this podcast did you like? Ask a question to the host or other listeners...
Max Branstetter
@maxbranstetter
Oct 25
One of the most helpful things on podcasting you'll ever listen to
Like
Oct 19
So many helpful gems for anyone in the podcast space! Long listen but I got a lot of value out of this one
Like
Generate a badge
Get a badge for your website that links back to this
Select type & size