Back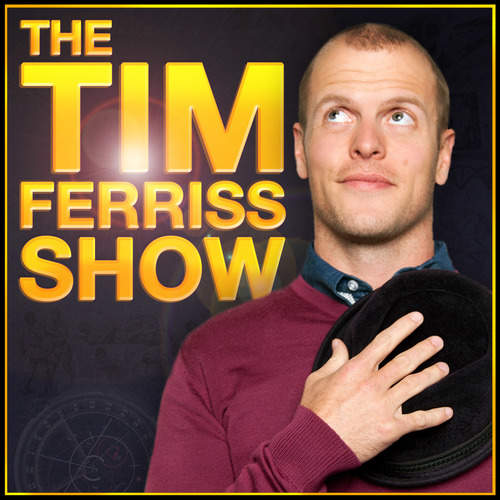 #529: Iconic Therapist Dr. Sue Johnson — How to Improve Sex and Crack the Code of Love
The Tim Ferriss Show
5.0
(3)
Iconic Therapist Dr. Sue Johnson — How to Improve Sex and Crack the Code of Love | Brought to you by Laird Superfood plant-based creamers, Headspace easy-to-use app with guided meditations, and Eight Sleep's Pod Pro Cover sleeping solution for dynamic cooling and heating. More on all three below.
Dr. Sue Johnson (@Dr_SueJohnson) is a leading innovator in the fields of couple therapy and adult attachment. She is the primary developer of Emotionally Focused Couples and Family Therapy (EFT), which has demonstrated its effectiveness in over 30 years of peer-reviewed clinical research. Sue has received numerous awards in recognition of her development of EFT, including the American Psychological Association's "Family Psychologist of the Year" and the Order of Canada.
Her best-selling book Hold Me Tight—with more than one million copies sold—has taught countless couples how to enhance and repair their love relationships. The book has since been developed into a relationship enhancement program called Hold Me Tight Online. Her most recent book for clinicians, Attachment Theory in Practice, delineates the promise of attachment science for understanding and repairing relationships.
As the founding director of the International Centre for Excellence in Emotionally Focused Therapy (ICEEFT), Sue trains counselors in EFT worldwide and provides guidance to 80 affiliated centers. She consults for the US and Canadian militaries and is a popular presenter and speaker for the general public.
Please enjoy!
This episode is brought to you by Laird Superfood. Founded by big-wave surfer Laird Hamilton and volleyball champion Gabby Reece, Laird Superfood promises to deliver high-impact fuel to help you get through your busiest days. Laird Superfood offers a line of plant-based products designed to optimize your daily rituals from sunrise to sunset.
My two favorite products are their Turmeric Superfood Creamer and Unsweetened Superfood Creamer. I put one of them in practically everything. Both can really optimize your daily coffee or tea ritual, and a $10 bag will last you a long time. For a limited time, Laird Superfood is offering you guys 20% off your order when you use code TIM20 at checkout. Check out LairdSuperfood.com/Tim to see my favorite products and learn more.
*
This episode is also brought to you by Eight Sleep! Eight Sleep's Pod Pro Cover is the easiest and fastest way to sleep at the perfect temperature. It pairs dynamic cooling and heating with biometric tracking to offer the most advanced (and user-friendly) solution on the market. Simply add the Pod Pro Cover to your current mattress and start sleeping as cool as 55°F or as hot as 110°F. It also splits your bed in half, so your partner can choose a totally different temperature.
Episode comments
3 Ratings
eg., What part of this podcast did you like? Ask a question to the host or other listeners...
Sep 7
Good relationship advice here….
4 Likes
Vinnie Potestivo
@vinniepotestivo
Sep 23
Like
Max Branstetter
@maxbranstetter
Dec 6
Starts off slow then heats up
Like
Sep 10
A lovely conversation with Dr Sue Johnson who is a new acquaintance to me - off to get a grip on more of her work now that I've listened to the episode!
1 Like
Nov 26
Like
Sep 9
Like
Show more
Generate a badge
Get a badge for your website that links back to this
Select type & size