Back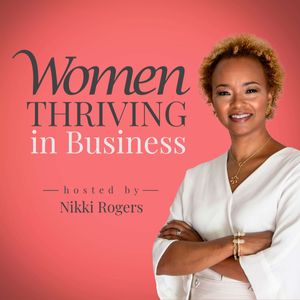 Your life including your responsibilities and daily routine changes the moment you become a parent. It's not an easy task to take care of a child, as it comes with sleepless nights and requires a significant amount of energy, emotional commitment, and a great deal of patience. The adjustment to parenthood can be challenging, especially during the first year. During that time, many parents need support from their family, friends, and most importantly, their employers.
The transition to being a working parent is challenging to navigate, and it is so important to have support from your company or organization. Despite the well-known benefits associated with parental leave for both employees and employers, many organizations have not yet adopted parental leave policies. Parental leave contributes to the healthy development of children, improves the health of mothers, and increases the economic security of families. . This benefit allows parents to return to their organization with their most productive selves, which in turn increases overall participation in the workforce.
In this episode, we are joined by Amy Beacom and Sue Campbell from the Center for Parental Leave Leadership (CPLL), the first consultancy in the United States that primarily focuses on parental leave. Dr. Amy Beacom is the Founder and CEO of the Center and is the United States' premier expert on the personal and professional interplay around parental leave for employers and employees. Sue Campbell is the Communications Director for the Center and is a writer, author, and coach. Her work is often focused on issues important to parents.
Dr. Amy Beacom and Sue Campbell authored a book called The Parental Leave Playbook: Ten Touchpoints to Transition Smoothly, Strengthen your Family, and Continue Growing your Career that aims to "help parents take control of their leave and make the most of what's considered a career time-out, but is actually a vital "time-in" for your life."
Listen to our conversation as Amy and Sue share with us their practical tips and advice about creating the best possible parental leave experience within a broken system. Their guidance is based on Amy's doctoral research and their collective work with Fortune 100 companies to improve parental leave policies and programs.
Listen to Episode 704 to learn more!
Thriving Points:
The mission is to really make sure that everyone in this country, regardless of their role or their level of job has a paid and supported parental leave process. - Amy Beacom
If we can nurture and support parents through this process, they just become these rock stars on the other side of it. If we can sell them on that message, train the managers on how to support the parents. This is just going to go so far into improving parental leave culture and the country as a whole. - Sue Campbell
About the Show:
Women Thriving in Business features candid unscripted conversations with entrepreneurs, business experts, authors, and academics aimed at contributing to business success. This weekly show provides interviews with business leaders who have built, grown, and are thriving in business. Nikki A. Rogers, host of the show, also discusses achievements, lessons learned, and advice for aspiring business owners to develop the mindset, strategies, and connections necessary to thrive in business. Whether you are just starting or you have been in business for decades, WTiB offers inspiration, strategies, and resources to help you THRIVE in business.
Connect with Nikki:
Episode comments
1 Rating
eg., What part of this podcast did you like? Ask a question to the host or other listeners...
Generate a badge
Get a badge for your website that links back to this
Select type & size