Back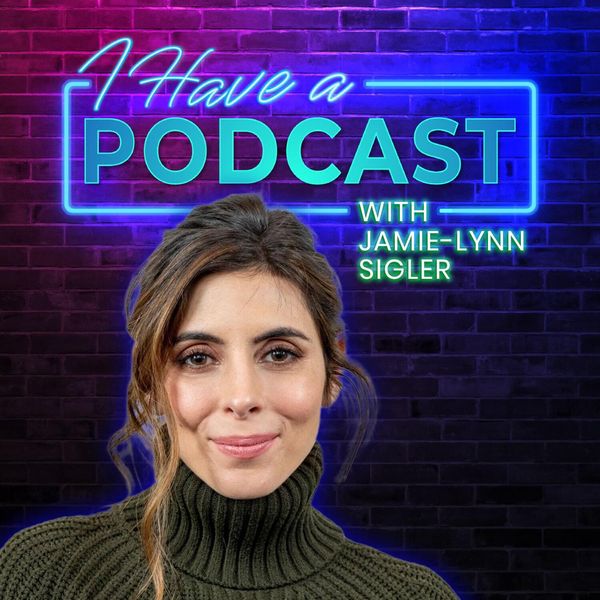 5.0
(3)
In this episode, Jamie-Lynn Sigler and I have an extended creative conversation in which we discuss how podcasting has helped her find authenticity, connect with new listeners, create intellectual property, deepen our friendships, work together as friends, and experience creative fulfillment.
It's an intense and emotional conversation with a very good friend about something we love doing every single day of our lives: create.
Conversation Highlights Include:
01:20 - The Trials and Tribulations of Motherhood
02:07 - Developing a Connection with Other Moms
02:44 - Parenting Is a Role Without Titles
03:31 - Expanding a Podcast Into an Instagram Show
04:32 - Mommy Wins and Mommy Fails for the Week
10:14 - Pajama Pants with Robert Iler and Kassem
11:09 - Mutual Understanding of Co-hosts and the Concept of the Show
12:18 - Making Money While Entertaining
17:19 - How To Revolutionize Your Podcast By Seeking Value
17:48 - How Podcasting Helped Jamie Be More Authentic
19:03 - Thriving in Life While Having Multiple Sclerosis
23:40 - What You Should Know About Avoiding Burnout
30:04 - How to Use Your Special Talent in Acting
31:04 - Podcasting Tools to Help You Improve Your Life

Connect with JAMIE-LYNN SIGLER
Instagram: www.instagram.com/jamielynnsigler
Connect with VINNIE POTESTIVO
LinkedIn: linkedin.com/in/vinniepotestivo
I HAVE A PODCAST: ihaveapodcast.com
- Launch a podcast: vpe.tv/podbean
- Amplify a podcast: vpe.tv/quuu
- Get paid for your podcasts: vpe.tv/podmatch
LEAVE US A REVIEW: vpe.tv/ratethispodcast
Episode comments
3 Ratings
eg., What part of this podcast did you like? Ask a question to the host or other listeners...
Vinnie Potestivo
@vinniepotestivo
Sep 9
Like
Jennifer Bulawan
@geniefaree
Nov 21
This was uplifting and inspiring content.
1 Like
Heronorie Claro
@heronorieclaro
Nov 21
I love your long forms Vin
1 Like
Generate a badge
Get a badge for your website that links back to this
Select type & size