Back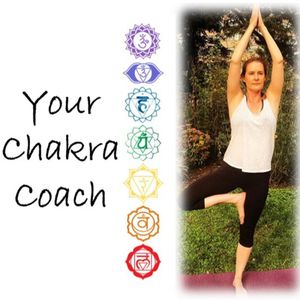 109: Healing Your Body and Spirit with Tai Chi and Qi Gong - An Interview with Rubia Smolens
Your Chakra Coach
5.0
(1)
This week I interview Rubia Smolens, a Qi Gong and Tai Chi instructor with an amazing story! She explains a little about what these ancient practices are, where they took her and where they might take us, as well as how to begin incorporating these healing modalities into our lives. If you practice yoga, you might have heard of the concept of prana - life force. Qi Gong is a breath practice that has a similar foundation, adding gentle movement connected to breath. Tai Chi takes the movement further into a more physical practice, but both are healing to the body and mind. Rubia tells us how to get started and is offering you free access to her online course, Qi Gong for Grounding!
Enter the code CHAKRAQI at www.weiwutaichi.online to explore this course!
If you're new to this work, or just need some extra support, this series comes with free live workshops! On Sunday, February 6, 2022 at 3pm Eastern US time, we can come together to talk all things Sacral and Solar Plexus Chakra related. If you're interested in joining, here's the link to that:
Sacral and Solar Plexus Chakra Support Call
Topic: Sacral and Solar Plexus Chakra Support Call
Time: Feb 6, 2022 03:00 PM Eastern Time (US and Canada)
Meeting ID: 232 649 6135
Passcode: chakras
Each week, we'll continue to learn tools and ideas that we can use to move closer to our highest selves! You can connect with me on Facebook and Instagram, and if this show is helping you in your life, consider joining the Patreon page for bonus content (meditations, videos, etc.) and to support the mission of the show!
--- Send in a voice message: https://podcasters.spotify.com/pod/show/sarah4544/message
02/07/22 • 37 min


2 Listeners
5.0
(1)
Episode Comments
1 Rating
eg., What part of this podcast did you like? Ask a question to the host or other listeners...
Feb 14
Like
Generate a badge
Get a badge for your website that links back to this
Select type & size