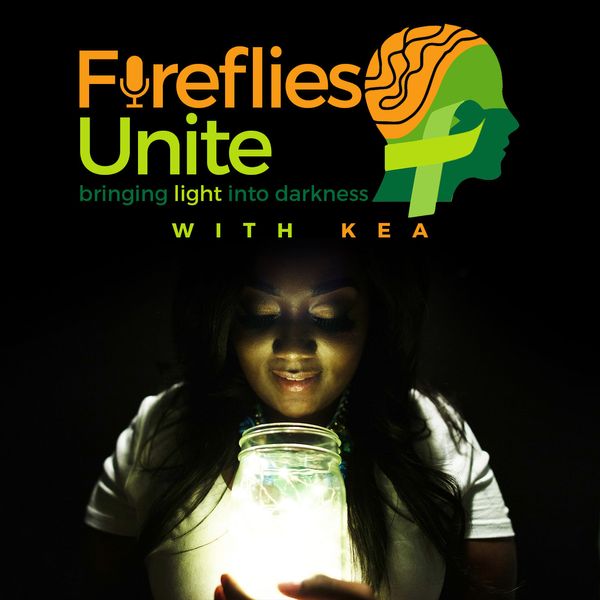 Fireflies Unite With Kea
T-Kea Blackman
Fireflies Unite Podcast With Kea was a weekly podcast from 2018 to 2021 created by suicide survivor T-Kea Blackman. While the podcast has ended, T-Kea leaves the episodes live with hopes that it will continue to erase the mental health stigma and provide resources. The mission of the podcast is to bring light into darkness (just like the fireflies) and encourage black people to seek treatment. We want to show that mental illness does not have "a look"; it includes everyday high-functioning people. The podcast is also designed for people to see how everyday decisions impact their mental health and overall wellness such as finances, relationships, and nutrition. For more information about T-Kea, please visit www.t-keablackman.com.
Top 10 Fireflies Unite With Kea Episodes
Best episodes ranked by Goodpods Users most listened
Show more
How many episodes does Fireflies Unite With Kea have?
Fireflies Unite With Kea currently has 145 episodes available.
What topics does Fireflies Unite With Kea cover?
The podcast is about Health & Fitness, Anxiety, Mental Health, Depression, Wellness, Podcasts, Social Sciences, Science and African American.
What is the most popular episode on Fireflies Unite With Kea?

The episode title '10 Tips To Building A Support System' is the most popular.

What is the average episode length on Fireflies Unite With Kea?

The average episode length on Fireflies Unite With Kea is 43 minutes.

How often are episodes of Fireflies Unite With Kea released?

Episodes of Fireflies Unite With Kea are typically released every 7 days.

When was the first episode of Fireflies Unite With Kea?

The first episode of Fireflies Unite With Kea was released on Dec 1, 2017.

Show more FAQ
Comments
Rating