Back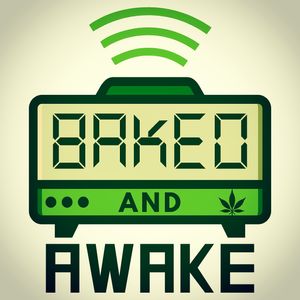 Player Completes in game quest after 47 Years by Finding His Mom (100% Completion NO HACKS)
Baked and Awake
Baked and Awake
Episode 122
March 01 2022
Welcome, updates, thanks to supporters, hello to new listeners and subscribers.
Solid State Flight? https://www.youtube.com/watch?v=UGM4JXVB5FM As inspired by Andreas Xirtus excellent and largely overlooked videos from two years ago, here https://www.youtube.com/watch?v=PejmKpgx-Wk here https://www.youtube.com/watch?v=ouJ8fj7Rf98 and here: https://www.youtube.com/watch?v=rdz-lPafN7k
Adoption is Trauma
Help me with this story by sharing your experiences- Is the Self Storage Industry a Scam? $5Billion in unused goods in people's homes, cluttered garages and homes, moves for work and more create the need for self storage industry. 10% of households in US rented a unit in 2020? Deaths, defaults, and abandonments mean much of these goods stored go unclaimed. Death, Divorce, Displacement, Disaster causes for needing storage. $38 billion market. The industry has greatly benefited from the covid pandemic. Public Storage (biggest co) Initially numbers went down, then went way up due to a robust Housing Market (read: housing bubble), High Earning employees working from home, and an abandonment of expensive urban markets as people embraced new hybrid and remote work models caused a strong growth in demand for Self Storage of nearly 3% in less than one year. Doesn't sound like all that much but remember Public Storage makes about $3.5 Billion a year as of 2019, so around 10.5 million. Covid was described by the CEO of smaller Self Storage company Neighbor as "A major growth driver for our business".
I accidentally blew up my own website- FIXED
Join the Baked and Awake Discord: https://discord.gg/BKJ52JQ
My Website: www.bakedandawake.com
Email me: talktous@bakedandawake.com
Official Merch: https://www.teepublic.com/user/bakedandawake
My Peertube Channel: https://peertube.co.uk/accounts/baked_and_awake/video-channels
My LBRY Channel:
https://lbry.tv/@BakedandAwake:3?r=51gFhcjfVTWDBrSitnYrno8DVNqw3nHU
New 2021 Baked and Awake Podcast Theme Song by DJ Quod with original Viola Composition from Begin Scarseth. Follow @thefamilyquod on Instagram to hear more
Additional Ambient Music generously provided by Antti Luode (http://www.soundclick.com/AnttiLuode),http://www.soundclick.com/_mobileFrame.cfm?bandID=1277008
Additional Music Provided with permission by Northwest Grab aka https://summoningsickness.bandcamp.com
I'm a Wikipedia Editor! (and you can be, too)
https://en.wikipedia.org/wiki/User:Stephen_Cominski
DON'T CLICK THIS LINK: https://bit.ly/36towQy
03/19/22 • 84 min

1 Listener
Episode Comments
eg., What part of this podcast did you like? Ask a question to the host or other listeners...
Generate a badge
Get a badge for your website that links back to this
Select type & size