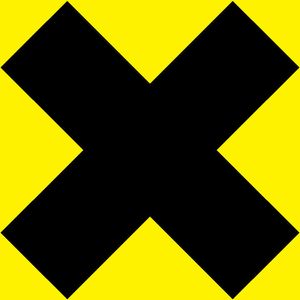 XRadioX
Matt & Jayce


2 Creators
5.0
(76)


2 Creators
Matt and Jayce are two ex college radio guys who became ex professional radio guys who are now professionally guys in other professions. Tune in to see if you get Matt & Jayce, Prufrock & Jayce "the Ace", The Doctors of Love or maybe you'll just get two guys yelling at people to get off their lawn. Whichever pair shows up you'll get two guys talking about things they want to talk about, in the way they want to talk about them because there is no pesky Program Director to tell them they're doing it wrong.



30 Listeners
5.0
(76)
Top 10 XRadioX Episodes
Best episodes ranked by Goodpods Users most listened
Show more
Why did you start this show?
We enjoy talking about music, our combined background and experience in broadcasting, and we missed the college radio experience of freedom as we knew it!
What do you hope listeners gain from listening to your show?
1. You might learn something about radio! 2. A newfound respect for David Brian 3. A new favorite podcast. 4. The friends you made along the way!
Which episode should someone start with?

Not episode 1!! Try 7 or 12 or 24 or somewhere AFTER 2. THANKS.

Which have been your favourite episodes so far?

ANY of our interviews. Any Jayce vs Jeff contest....

Which episode are you most proud of?

Proud of them all. Except maybe 1.

What is your vision for your show?

World domination

What is your favourite other podcast that isn't yours?

We have so many. Find us on Twitter and we'll tell you! Or listen to most of our episodes where we discuss what we have been listening to!

How did you come up with the name for your podcast?

We are former DJs from a station known as Radio X, so we are EX-Radio X.... Or XRadioX!

Tell us a bit about yourself

We like the cars, the cars that go 'BOOM.'

Show more Q&A
How many episodes does XRadioX have?
XRadioX currently has 33 episodes available.
What topics does XRadioX cover?
The podcast is about Radio, Society & Culture, Music, Indie, Diy, Podcasts, Dads, Interviews and Music Commentary.
What is the most popular episode on XRadioX?

The episode title 'Episode 28 - The One Where It's About Nothing' is the most popular.

What is the average episode length on XRadioX?

The average episode length on XRadioX is 94 minutes.

How often are episodes of XRadioX released?

Episodes of XRadioX are typically released every 15 days, 21 hours.

When was the first episode of XRadioX?

The first episode of XRadioX was released on Jan 3, 2021.

Show more FAQ
Comments
76 Ratings