To access all our features please use the Goodpods app.
Open the app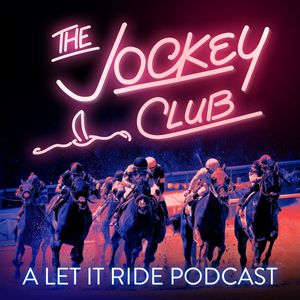 5.0
(2)
The Jockey Club is a scene by scene look at the 1989 comedy Let It Ride.
We have finally made it! We are at scene 15. And this is the scene where we first ascend all the way up to the Jockey Club, meet Jennifer Tilly, and learn that Michelle Phillips is on the pill. Once again Eric Delgado joins the show to discuss the longest scene of the movie (so far).
Links
Twitter:
Dan Delgado: @_dan_delgado
Eric Delgado: @ericdelgado86
Get the Limited Edition Blu-ray from Imprint Films: https://t.co/fgn76QoLWQ
Get Jockey Club merch here.
If you like the show you can support it clicking here: Buy Me A Coffee.
Episode comments
2 Ratings
eg., What part of this podcast did you like? Ask a question to the host or other listeners...
Aug 18
Like
Mick Manhattan
@thescenesnobs
Aug 18
Like