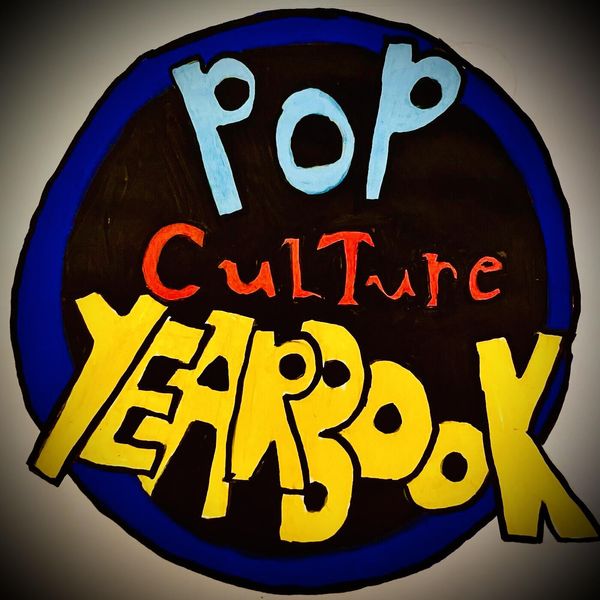 Pop Culture Yearbook
Brian, Brad, Giff


2 Creators
5.0
(42)


2 Creators
Pete and Brad are lifelong friends. Hailing from Minnesota, their lives have been enveloped by pop culture from the 1980's to the present. Pete and Brad grew up together in a small rural Minnesota town and they have been consuming movies, television, music, books, sports, and more ever since. In middle school, they added Giff to their inner circle. Mirroring real life, Giff wasn't a full-time host of PCY from the beginning, but he did make it after all! In every episode, this threesome focuses on one year between 1980-2020. One host chooses a piece of pop culture to revisit from that year that was important to him in some way. In the episode, they break down these movies, albums, shows, and more with varying opinions and stories. This journey through the years may be mindless fun, but it is also sure to bring back memories of your own! Want to support our show and become a PCY Classmate? Check out https://www.buymeacoffee.com/PCYearbook!



10 Listeners
5.0
(42)
Top 10 Pop Culture Yearbook Episodes
Best episodes ranked by Goodpods Users most listened
Show more
How many episodes does Pop Culture Yearbook have?
Pop Culture Yearbook currently has 113 episodes available.
What topics does Pop Culture Yearbook cover?
The podcast is about Music, Podcasts, Music Commentary and Tv & Film.
What is the most popular episode on Pop Culture Yearbook?

The episode title '2005: How I Met Your Mother / Top 5 Sitcoms of all-time' is the most popular.

What is the average episode length on Pop Culture Yearbook?

The average episode length on Pop Culture Yearbook is 69 minutes.

How often are episodes of Pop Culture Yearbook released?

Episodes of Pop Culture Yearbook are typically released every 7 days.

When was the first episode of Pop Culture Yearbook?

The first episode of Pop Culture Yearbook was released on Feb 9, 2021.

Show more FAQ
Comments
42 Ratings