Back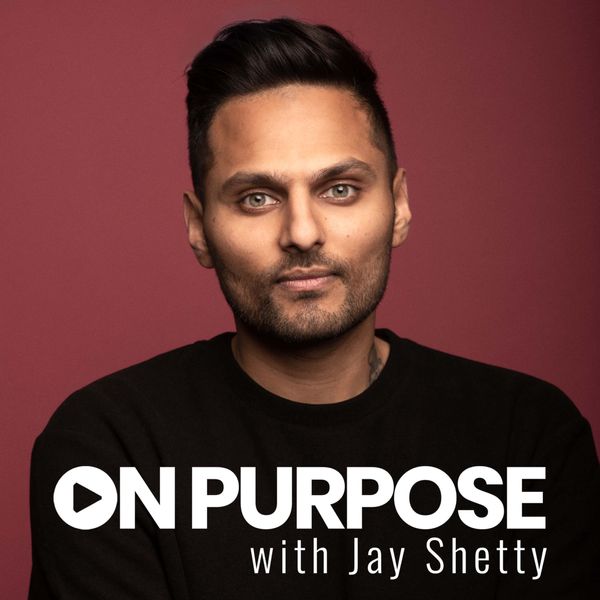 You can order my new book 8 RULES OF LOVE at 8rulesoflove.com or at a retail store near you. You can also get the chance to see me live on my first ever world tour. This is a 90 minute interactive show where I will take you on a journey of finding, keeping and even letting go of love. Head to jayshettytour.com and find out if I'll be in a city near you. Thank you so much for all your support - I hope to see you soon.
Do you want to meditate daily with me? Go to go.calm.com/onpurpose to get 40% off a Calm Premium Membership. Experience the Daily Jay. Only on Calm
Jay Shetty sits down with Gabrielle Bernstein to talk about how past trauma affects our daily life. Within us is our protector self, that part of us that takes over when we face fear, danger, sadness, longing, and feel hurt. And our protective self can sometimes stop us from taking chances, from taking risks. It can possibly hinder our growth and healing. Let's tap into this inner version of us and make peace with our wounded self.
Gabrielle Bernstein is the #1 New York Times bestselling author of The Universe Has Your Back, Super Attractor, and has written six additional bestsellers including her latest book, Super Attractor. Gabrielle was featured on Oprah's SuperSoul Sunday as a "next-generation thought leader," and The Oprah Winfrey Network chose Gabby to be part of the "SuperSoul 100," a dynamic group of 100 trailblazers whose vision and life's work are bringing a higher level of consciousness to the world. The New York Times identified her as "a new role model."
Want to be a Jay Shetty Certified Life Coach? Get the Digital Guide and Workbook from Jay Shetty https://jayshettypurpose.com/fb-getting-started-as-a-life-coach-podcast/
What We Discuss:
00:00 Intro
02:02 What is happiness?
05:27 The concept of being present
11:54 We're all running from trauma of some form
15:43 Our greatest protector part is to dissociate
19:25 "For my husband, Zach..."
22:18 How do you help someone help you?
29:36 Opening up something and not getting stuck in one place
32:40 Our physical conditions are psychosomatic
36:08 Carrying around shame
39:10 How do you fall in love with yourself again?
46:27 Dealing with your protector and exile parts
48:48 It's not about getting out of it overnight
52:45 Thinking of trauma as a mother
55:38 Getting through postpartum depression
Episode Resources
Episode comments
1 Rating
eg., What part of this podcast did you like? Ask a question to the host or other listeners...
Generate a badge
Get a badge for your website that links back to this
Select type & size