Back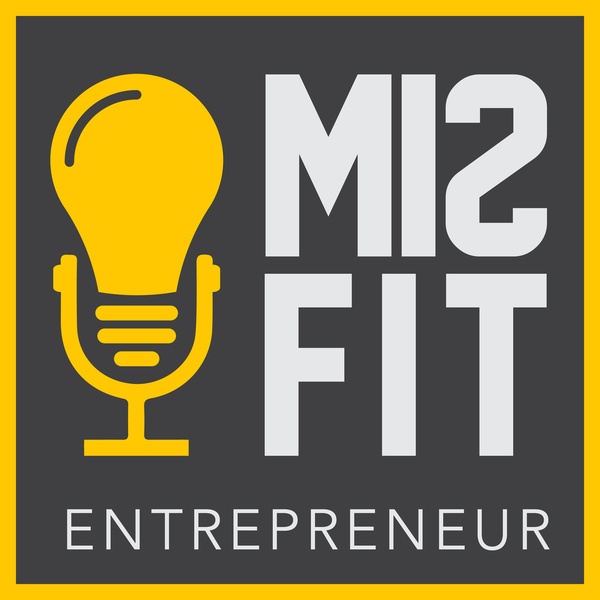 This week's Misfit Entrepreneur is Anna Parker-Naples. Anna is he host of the #1 international podcast, Entrepreneurs Get Visible. She is the #1 best-selling author of Get Visible: How to Have More Impact, Influence and Income, and Podcast with Impact: How to Launch Your Podcast Properly.
She has been recognized as the National Businesswoman of the Year and finalist for SME's National Entrepreneur of the Year. And if that is not enough, her audio skills have caught the attention of Hollywood and she's been honored there.
But Anna's story has some major twists and turns and what I love most about her is how she learned to blend strategy and mindset together to overcome massive challenges and achieve greatness. Of course, she's not too bad at teaching entrepreneurs how to seriously grow their visibility and I can't wait to get into all of this with her.
www.EntrepreneursGetVisible.com
Anna came into the entrepreneurial space a few years ago. 4 years ago, she was working as a voice actor receiving awards on the red carpet in Hollywood for her work. 6 years before that, she was told after a complication with a pregnancy that she would never walk again. To be fully recovered and at the top of her game on the red-carpet years later made her realize that others can do what she did and that there was a process to that success, so she started her business, podcast, and speaking.
How did you from being not being able to walk to walking on the red carpet? What was the transformation?
Anna was as broken as you could imagine.
Before having children, she was a stage actor.
She could hardly get out of bed or function with the amount of pain she was in.
She had a moment on a New Year's Eve where she realized that she could no longer stay in her frame of mind.
She went to a therapist. They talked and the therapist questioned her views of the world using NLP.
This got her to think 2 things. What is she was in a wheelchair the rest of her life, but was highly successful and her work could still be seen all over the world? And What if the doctors are not right about your body and could heal itself?
Thinking about those things sparked a new view on her potential and started her on her path.
At the 9 min mark, Anna tells a story about she was carried into a job interview and how it was presented to her to have a home studio to do her work.
At the 10 min mark, Anna and I discuss the power of the mind what working on your thoughts can do for you.
It is a constant work in progress.
Many of the things we tell ourselves are not true and are just limiting beliefs.
What happens if you decide to think something different about yourself? You'd be surprised.
Everything is choice in our lives. It is not rocket science, but it starts with how you think.
At the 14 min mark, we talk about how everything begins with an idea, a thought in our lives.
How have you learned how to blend your mindset with strategy to exponentially grow results?
Anna uses the term "envisioning."
You envision everything. Where you want to be. Who you are clients are. How much you are making. Who you surround yourself with, etc.
Podcasting is a great medium to get in front of the clients you want and also, as a podcaster to bring guests on your show that you want to network with and have in your world. Be strategic and deliberate about it.
Is there a process for envisioning?
Yes, it is called the 10 Pillars of Purpose and Profit.
Listen at the 18 min mark as Anna goes through the 10 pillars.
Good book called the Micro Pitch Script by Bill Slay to help you hone your message and how you connect how you impact and help others.
"Make sure you are not positioning yourself at the bottom for the heap. Strive for the top. There is much less competition there."
Confidence is key to get visible, explain that...
Everything is a choice.
People choose not to put themselves or their content out there because they are not confident in themselves.
But you have every right to put yourself out there and share your talents.
Confidence comes from changing how you think and recognizing that is it ok and safe to fail.
Be willing to be yourself in front of others knowing you cannot and will not ever be a fit for everyone, but you will for enough.
Talk to us about gaining visibility and things people should be doing to stand out...
Podcasting is the fastest growing medium with the highest conversion rates, so you need to have a strategy.
On social media, are you communicating a consistent message and story across your different channels?
Use story to share...
Episode comments
1 Rating
eg., What part of this podcast did you like? Ask a question to the host or other listeners...
Generate a badge
Get a badge for your website that links back to this
Select type & size