Back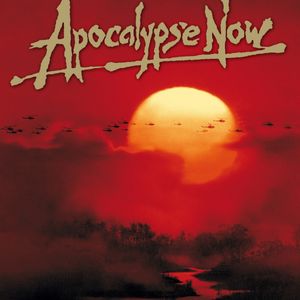 5.0
(1)
One of the first big-budget Vietnam War films from the US, the production of Francis Ford Coppola's epic was quite a war in its own right.
The shooting was fraught with issues, including filming in the Philippines where rebels interrupted the work regularly, Coppola putting $7 million of his own funds on the line, and the usual complications that come with the jungle territory, like typhoons.
Add to that a main actor who almost died during filming (Martin Sheen) and a bigger than life star who was...let's say less than professional (Marlon Brando), and you have quite the interesting tale before you even get to the plot of the film.
Surreal and disturbing, Captain Willard's journey into this adaptation of Joseph Conrad's "Heart of Darkness" is a visual spectacle of men losing their grip on sanity that takes the audience into the unknown. The infamous Colonel Kurtz awaits at the end of the journey, and Willard has orders to eliminate him "with extreme prejudice".
Join us as we venture upriver in our PBR and discuss this award-winning epic!
Next Episode: Mister Roberts (1955)
Feel free to contact us with any questions or comments!
Our website: www.dangerclosepod.com
Join our Facebook group at: Danger Close - Podcast Discussion Group
If you like the show, please leave us a review on Apple Podcasts or Spotify!
If you would like to support the show and get extra episodes where we discuss sci-fi, fantasy, and comedy war movies, join our Patreon for only $4 a month at:
www.dangerclosepod.com/support
warmovies #warfilms #war #film #films #movies #history #cinema #Vietnam
Episode comments
1 Rating
eg., What part of this podcast did you like? Ask a question to the host or other listeners...
Mar 5
Like
Generate a badge
Get a badge for your website that links back to this
Select type & size