Back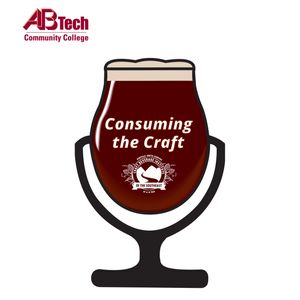 Youthing, Getting Out of the Bag, and Creating Legacies with Sara Stender of Tima Tea
Consuming the Craft
Sara Stender is the empress of loose-leaf tea. She is the founding CEO of 3 Mountains, LLC., the Founder and Executive Director of Africa Healing Exchange, and the owner of Tima Tea. After learning about the Rwandan genocide at the age of 22, she was on a mission to help the Rwandan people and ecomony. By 2012, she founded the Africa Healing Exchange and in 2016, 3 Mountains and Tima Tea were born. Tima Tea currently offers several organic tea products including black tea, green tea, tulsi lemongrass tea, silver tea, and white tea with several new flavors expected to hit the market soon.
Sara joins me today to discuss how the Rwandan genocide inspired her mission to bring direct Rwandan tea to the US while helping to improve the Rwandan economy. She explains the difference between bag tea and loose-leaf tea and explains how tea bags were actually created by mistake. We discuss the unhealthy side effects of drinking bag tea and how sales from Tima Tea helps grow the Rwandan economy and inspire communities. She also shares some of the latest ventures and products Tima Tea expects to release this year.
This week on Consuming the Craft:
What's included in the Get Loose Kit.
The unhealthy side effects of drinking bag tea.
The Booze Clues Sparkling Mushroom Tea surprise - Tea in a wine glass?
What inspired her mission to bring Rwandan-direct tea to the United States.
The creation of Tima Tea's upcoming products: Harvest Gold and Platinum.
Blending black tea with a sweet apple juice flavor.
Why they decided to put a gorilla on the can design.
Tima Tea's newest venture: The Tulsi Lemongrass Tea
How Tima Tea sales are helping to build legacies in Rwanda as well as improve its economy.
Connect with Sara Stender:
Consuming the Craft is produced by Podcraft. You can create your own great podcast - faster and easier - at Podcraft.com
Episode comments
1 Rating
eg., What part of this podcast did you like? Ask a question to the host or other listeners...
Generate a badge
Get a badge for your website that links back to this
Select type & size