To access all our features please use the Goodpods app.
Open the app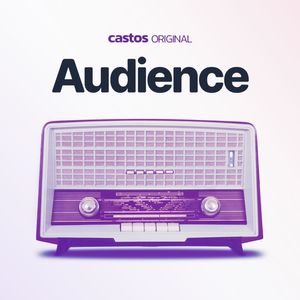 How to hit the podcast reset button
Audience
5.0
(1)
Do you have more than one podcast? Have you been reconsidering your podcast goals? How do you continue to innovate (and want to innovate) when you've been podcasting for so long?
On this episode of the Audience podcast, Matt and Craig talk about what you can do to hit the reset button on your podcast. Whether you've been hosting the same podcast for years or if you've been running two or more podcasts, burnout can feel inevitable.
Today, Matt and Craig talk about what you can do to avoid burnout, continue to stay fresh in the minds of your listeners, and how to keep up with the ever-evolving podcasting industry. They have a plethora of information to keep your show engaging and to keep yourself energetic about your content, from using your competition, to changing up your format, and building a community.
If you have any questions about this episode or want to get some of the resources we mentioned, head over to Castos.com/podcast. And as always, if you're enjoying the show please share it with someone who you think would enjoy it as well. It is your continued support that will help us continue to help others. Thank you so much! Never miss another show by subscribing at castos.com/subscribe.
Today you'll learn about:
Long-term podcasting and how the industry has changed
How to avoid being "stuck in your ways" and feeling out of touch
The importance of and how to evaluate your podcasting format
How to use your competition to innovate your own podcast
Utilizing the "season" format
Let the audience guide what you do
Social audio and other means of creating content
Adopting new technologies and following the trends alongside the younger generation
When is it okay to kill or end a show?
What successful shows have in common: a community
Using your podcast as a platform for others
Resources/Links:
"Social Audio: Clubhouse vs Twitter Spaces" episode: https://castos.com/podcast/social-audio/
"The Key To Starting A Podcast Network With Jeff Umbro From Podglomerate" episode: https://castos.com/podcast/podcast-network/
3 Clips Podcast: https://3clipspodcast.com/
Castos Academy: https://academy.castos.com/
Castos, private podcast: https://academy.castos.com/private/
Castos, website: Castos.com/
Castos, YouTube: https://www.youtube.com/castos
Clubhouse video: https://www.youtube.com/watch?v=8729ZpWpmIw
Episode comments
1 Rating
eg., What part of this podcast did you like? Ask a question to the host or other listeners...
Jan 21
Like