Violent Femme
Rahaleh Nassri
Violent Femme is a narrative podcast about women in history who were brave, bold, and ingenious, yet are mostly remembered for their brutality or villainy, if at all. Each episode will resurrect one of history's brutally brave women whose image has been tarnished or even erased by men who fear such women but have long been entrusted with our history. Violent Femme will retell and sometimes reimagine history from the heroine's perspective. This is herstory.
Top 10 Violent Femme Episodes
Best episodes ranked by Goodpods Users most listened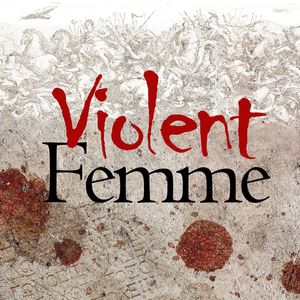 07/15/22 • 28 min
Comandanta Ramona became the nom de guerre for the Mayan woman who saw injustice all around when she looked at the way women were treated in her community and the way the Mexican government treated her people, an indigenous population in southern Mexico. Setting aside dreams of having her own family, she instead dedicated her entire to fighting for more rights and freedoms for her impoverished people, who lived in Chiapas. She joined the EZLN, the Zapatista Army of National Liberation, and rose to become one of seven commanders within the organization. She helped recruit more and more women until the army consisted of one-third women. Comandanta Ramona also fought for also fought for and gained women's rights within her community. She created the Revolutionary Women's Law, which consisted of 10 provisions designed to give women more rights, freedom, and put them on a more equal footing with men within their communities and families.
Show more
Comments
Rating
Review or comment on this podcast...
Generate a badge
Get a badge for your website that links back to this
Select type & size