Back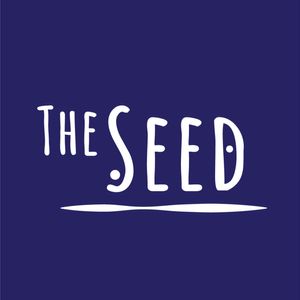 Cai Quirk frames their art and their work expanding gender narratives as a collaboration between themself, the natural world, and Spirit. Despite the continued erasure of queer stories, Cai reminds us that the natural world keeps these stories of the "fluidity and diversity of ourselves...for us to be able to relearn." In their conversation with Dwight, Cai invites us into those processes of collaboration, expansion, and relearning.
–
Cai Quirk (they/them or ey/em) is a lifelong Quaker with passions for Witness, personal discernment, and diverse methods of spiritual deepening. With a gender that transcends binaries, Cai is practiced at deeply questioning societal expectations and norms and in shifting towards roots of individual and group integrity. Spiritual deepening, Witness, and integrity are expanded in Cai's writing, photography, and music practices. Cai's upcoming book of photography and stories, Transcendence: Queer Restoryation, connects themes of spirituality, mythology, and gender diversity, nature and storytelling.
Learn more about Cai's work here: https://caiquirk.com/
Preorder Cai's upcoming book, Transcendence: Queer Restoryation , here.
Listen to Cai's First Monday lecture, "Myths of Gender," here.
–
The Seed asks guests to share a quote or text that has been transformational for them. Cai shared the following quote from Winona LaDuke:
"When we start our stories at the moment of harm, we get limited, we lose imagination. What were our stories before the harm? We can reimagine our pasts, imagine the pieces, the stories that weren't handed down."
–
Find the transcript for this episode here.
----
Follow us @pendlehillseed on Facebook, Instagram, and Twitter, and subscribe to The Seed wherever you get your podcasts to get episodes in your library as they're released.
Pendle Hill is a Quaker center, open to all, for Spirit-led learning, retreat, and community. We're located in Wallingford, Pennsylvania, on the traditional territory of the Lenni-Lenape people. To learn more, visit pendlehill.org.
This project is made possible by the generous support of the Thomas H. & Mary Williams Shoemaker Fund.
Episode comments
1 Rating
eg., What part of this podcast did you like? Ask a question to the host or other listeners...
Generate a badge
Get a badge for your website that links back to this
Select type & size