Back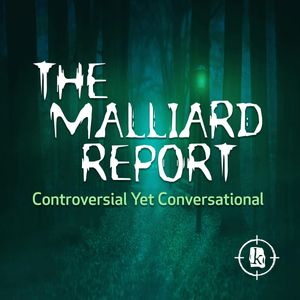 Exploring the South Pole with Wayne L. White: Surviving the Cold, Darkness and Pandemic
The Malliard Report
5.0
(1)
Jim Malliard welcomes viewers to The Malliard Report, a podcast recorded in front of a live virtual audience. He reminds viewers that the views expressed on the show are not necessarily reflective of the show's sponsors or affiliates. He then introduces his guest, author, explorer, and site manager of the South Pole, Wayne L. White, who has written a new book about his experience there.
Jim and Wayne discuss the challenges of managing a 46-person crew in the South Pole, and Wayne shares his experience of walking in the winter darkness of the South Pole.
Wayne White is an explorer who has walked thousands of miles and never missed a day outside. He joins us to talk about his incredible experience of becoming the station manager at the South Pole. Despite the hardships and feeling helpless of a global pandemic, Wayne and his crew prevailed and he is alive to talk about his journey.
He explains that he had always been attracted to harsh conditions and the great explorers of the past, prompting him to pursue his dream of working overseas. He was lucky enough to land the job at the South Pole and is now honored to be able to talk about it. The conversation is about the speaker's experience of moving from the tropics to Antarctica. He had seen advertisements for the job and jumped at the chance to go. He was aware of the differences between the two places, including the temperature.
He had grown up in the Midwest and had worked in Alaska, but never experienced cold like when he first arrived at the South Pole. The conversation also touches on the recent cold snap in the US and how it was a good day in Antarctica. In this conversation, Wayne talks about a picture of them taken by Dr. Jeffrey Chan after a long walk in the cold.
They talk about how they were wearing warm clothes and knew how to deal with the cold weather. White also mentions budding photographers down there who practice during the winter and how the biggest challenge was the batteries due to the cold. They mention a video taken for the Explorers Club in 2020 which doesn't have any outtakes.
Learn more about your ad choices. Visit megaphone.fm/adchoices
Episode comments
1 Rating
eg., What part of this podcast did you like? Ask a question to the host or other listeners...
David Germantownrunner
@Germantownrunner
Mar 8
This was an EXCELLENT episode of the show. White was an exceptional storyteller and an excellent explainer of what it's like to live in Antarctica. Best show of 2023 (so far)!
1 Like
Generate a badge
Get a badge for your website that links back to this
Select type & size