Back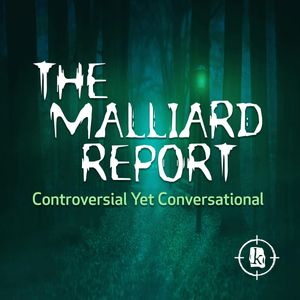 Exploring Reincarnation and Past Lives with D. Eric Maikranz on the Malliard Report
The Malliard Report
D. Eric Maikranz is an award-winning author who has written and produced multiple television shows. His background in marketing and technology has helped him to become an expert in the field of past lives and reincarnation. He has studied the works of philosophers, mystics, and spiritualists over the years, in search of understanding the metaphysical aspects of life. On the show, D. Eric Maikranz will discuss his book, "The Reincarnationist Papers," which details his research and findings on past lives. He will discuss the concept of reincarnation and how it can be used to understand our present lives. He will also talk about the idea of karma, and how our actions in this life can affect our next one. D. Eric Maikranz will also share his insights on the idea of soulmates and soul groups, and how they interact with each other. He will also delve into the concept of near-death experiences, and how they can provide a glimpse into the afterlife. Tune in to the Malliard Report this week to hear D. Eric Maikranz discuss his research and findings on past lives and reincarnation. Don't miss out on this fascinating and informative episode!
Learn more about your ad choices. Visit megaphone.fm/adchoices
Episode comments
1 Rating
eg., What part of this podcast did you like? Ask a question to the host or other listeners...
Generate a badge
Get a badge for your website that links back to this
Select type & size