To access all our features please use the Goodpods app.
Open the app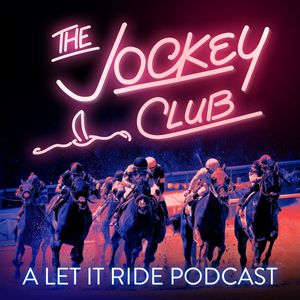 5.0
(2)
The Jockey Club is a podcast that looks at the movie Let It Ride one scene at a time.
Dan welcomes back the host of the Cinema Shame podcast James David Patrick to discuss the fifth scene in the movie, horse racing movies, Lorin Dreyfuss, and a little bit about Joe Vs The Volcano.
Links
Dan Delgado
Twitter: @_dan_delgado
Buy Me A Coffee: http://buymeacoffee.com/theindustry
James David Patrick
Twitter: @007hertzrumble
Get the Limited Edition Blu-ray from Imprint Films: https://t.co/fgn76QoLWQ
Get Jockey Club merch here.
If you like the show you can support it clicking here: Buy Me A Coffee.
Episode comments
2 Ratings
eg., What part of this podcast did you like? Ask a question to the host or other listeners...
Jun 8
Like
John Tuckerson
@jtuckerson007
Jun 13
Like