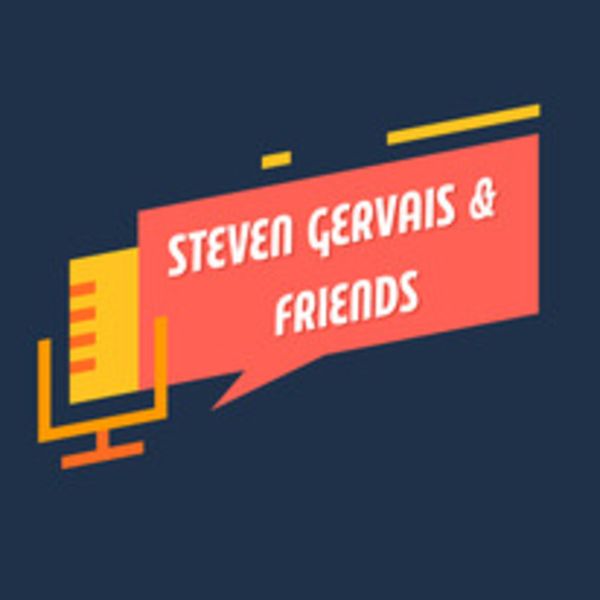 Steven Gervais and Friend's Podcast
Steven Gervais

1 Creator
5.0
(38)

1 Creator
we will be reviewing movies, Video Games, and other things. Thank you for the support it means a lot. Also, part of the Deluxe Edition Network which has other amazing podcasts on it.
7 Listeners
5.0
(38)
1 Comment
Top 10 Steven Gervais and Friend's Podcast Episodes
Best episodes ranked by Goodpods Users most listened
Show more
Curated by Steven Gervais
Why did you start this show?
My wife encouraged me to start a podcast also, I love to share the knowledge I have with anyone who may not have that same knowledge. I also love the community a podcast gives, especially having the opportunity to support fellow independent podcasters.
What do you hope listeners gain from listening to your show?
That anything is possible and some of the knowledge I have
Which episode should someone start with?

Any episode they want to choose that they think they would like.

Which have been your favourite episodes so far?

The ones with guests or when I talk about my favorite things

Which episode are you most proud of?

I'm sorry but I'm proud of all of my episodes. But my most like one I did was when I announced I joined the Deluxe Edition Network.

What is your vision for your show?

To entertain people and grow the podcast for many more viewers

What is your favourite other podcast that isn't yours?

So many choices but I have to say all the ones that are a part of the Deluxe Edition Network including one run by my friend Mark Bensette.

How did you come up with the name for your podcast?

Funny story my wife and I actually came up with it while on a date for our three-year Anniversary of dating at the time.

Tell us a bit about yourself

I am a country-loving guy who talks about anything from sports to movies and beyond. I grew up in Minnesota with an older brother and our parents Susan and Brian Gervais. Our parent's divorce really shook me to my core and I deal a lot with mental illness. I really wanted to do a podcast to show people that they to can do something they truly love as long as they put the effort and energy into it.

Show more Q&A
How many episodes does Steven Gervais and Friend's Podcast have?
Steven Gervais and Friend's Podcast currently has 110 episodes available.
What topics does Steven Gervais and Friend's Podcast cover?
The podcast is about Action, Film, History, Podcast, Reviews, Podcasts, Sports and Horror.
What is the most popular episode on Steven Gervais and Friend's Podcast?

The episode title 'History of the Dallas Cowboys episode.2: the 70s' is the most popular.

What is the average episode length on Steven Gervais and Friend's Podcast?

The average episode length on Steven Gervais and Friend's Podcast is 21 minutes.

How often are episodes of Steven Gervais and Friend's Podcast released?

Episodes of Steven Gervais and Friend's Podcast are typically released every 2 days.

When was the first episode of Steven Gervais and Friend's Podcast?

The first episode of Steven Gervais and Friend's Podcast was released on May 3, 2022.

Show more FAQ
Comments
38 Ratings
Denise Cyr
@worldstruecrimepodcast
Feb 17
1 Like