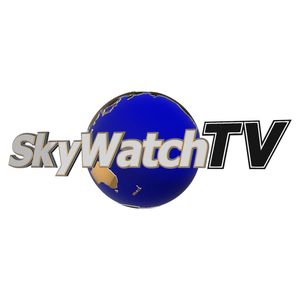 SkyWatchTV Podcast
SkyWatchTV
5.0
(1)
SkyWatchTV is a new paradigm in Christian broadcasting, examining topics that most churches and Christian media prefer not to discuss. Ghosts, demons, giants, UFOs, spiritual warfare, conspiracies--topics that drive Christians to look outside the church for answers. Featuring longtime broadcaster Derek Gilbert and bestselling authors and investigators Tom Horn, Josh Peck, Joe Ardis Horn, Donna Howell, and Sharon K. Gilbert, SkyWatchTV brings you new content five days a week: Daily news updates, 'Into the Multiverse' with Josh Peck, 'SciFriday' with Sharon K. Gilbert, 'Chalk Talk' with Josh Peck and Donna Howell, and the weekly flagship 'SkyWatchTV' program. SkyWatchTV: Investigating prophecy, discoveries, and the supernatural.

1 Listener
5.0
(1)
Top 10 SkyWatchTV Podcast Episodes
Best episodes ranked by Goodpods Users most listened
Show more
How many episodes does SkyWatchTV Podcast have?
SkyWatchTV Podcast currently has 1335 episodes available.
What topics does SkyWatchTV Podcast cover?
The podcast is about Christianity, Supernatural, Prophecy, Women, Angels, Religion & Spirituality, Podcasts, Conspiracy and Christian.
What is the most popular episode on SkyWatchTV Podcast?

The episode title 'Five in Ten 10/22/20: Media Ignores Trump's Fight Against Human Trafficking' is the most popular.

What is the average episode length on SkyWatchTV Podcast?

The average episode length on SkyWatchTV Podcast is 23 minutes.

How often are episodes of SkyWatchTV Podcast released?

Episodes of SkyWatchTV Podcast are typically released every 22 hours.

When was the first episode of SkyWatchTV Podcast?

The first episode of SkyWatchTV Podcast was released on Jan 23, 2020.

Show more FAQ
Comments
1 Rating