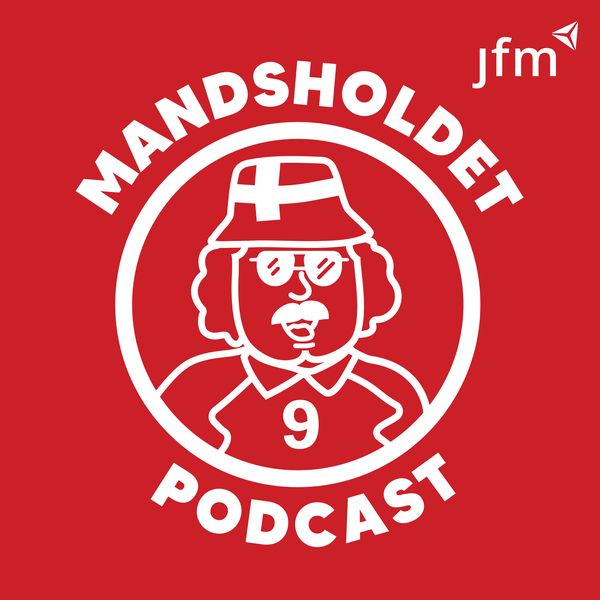 Danmarks, med afstand, vigtigste sports-podcast. Det satiriske sportsmedie Mandsholdet har meldt sin ankomst på podcast! Følg med hver uge hvor vi vender og vrider alt, hvad der rør sig i den danske sportskultur. Vi skal se på alt fra serie 5 til Landsholdet. Intet går vores næse forbi!

1 Listener
Top 10 MANDSHOLDET PODCAST Episodes
Best episodes ranked by Goodpods Users most listened
03/29/23 • 19 min
Mandsholdet præsenteres i samarbejde med Oddset fra Danske Licens Spil 18+ Mandsholdet er endelig tilbage med flydende idioti til dine ører! Vi giver dig de mest danske analyser fra landskampen og afslører en østeuropæisk troldehær, som antaster DBUs sociale medier. Og endelig får du Danmarks første officielle bødekasse-regler! Mandsholdet produceres for JMF. Værter: Lasse Schøber og Tómas Gestsson Producer: Jæver Kontakt Mandsholdet via Instagram
03/29/23 • 19 min

1 Listener
03/27/23 • 1 min
Elsker du Danmark? Så glæd dig til Mandsholdet Podcast. Danmarks mest danske dækning til rigtige kammerater. Husk at abonnere! Ellers hader du Danmark.
03/27/23 • 1 min
Show more
How many episodes does MANDSHOLDET PODCAST have?
MANDSHOLDET PODCAST currently has 12 episodes available.
What topics does MANDSHOLDET PODCAST cover?
The podcast is about Comedy, Podcasts, Sports, Soccer and Comedy Interviews.
What is the most popular episode on MANDSHOLDET PODCAST?

The episode title 'Mandsholdets officielle bødekasseregler' is the most popular.

What is the average episode length on MANDSHOLDET PODCAST?

The average episode length on MANDSHOLDET PODCAST is 19 minutes.

How often are episodes of MANDSHOLDET PODCAST released?

Episodes of MANDSHOLDET PODCAST are typically released every 7 days.

When was the first episode of MANDSHOLDET PODCAST?

The first episode of MANDSHOLDET PODCAST was released on Mar 27, 2023.

Show more FAQ
Comments
Rating