Fractal Observation Institute
Die Inside
5.0
(1)
Come join our group of crackpots, charlatans, and conspiracy theorists as they bumble their way through some of the most bizarre role-playing concepts you'll ever witness. From high diplomatic intrigue between the hallucinations of addicts to negotiating interdimensional peace with a bunch of self-righteous talking animals — we'll do everything in our power to break your brain for 60-90 minutes an episode. Fractal Observation institute is Elise Williams as Ellie Jones, Jake Macklem as Apollo Armstrong, Yolandie Hamilton as Blanche Boyet, Sean Alexander as John Beinson, Summer Schlenker as Jackie Carter, and Josh Burgess as Gamemaster and every other thing under existence. A Stars Without Number actual play podcast. Theme music: Súplica by Dimitri de Alencar New episodes every other Monday starting 5/1/23. Support us on Patreon: https://patreon.com/die_inside Find ways you can connect with us: https://die-inside.com/links
Top 10 Fractal Observation Institute Episodes
Best episodes ranked by Goodpods Users most listened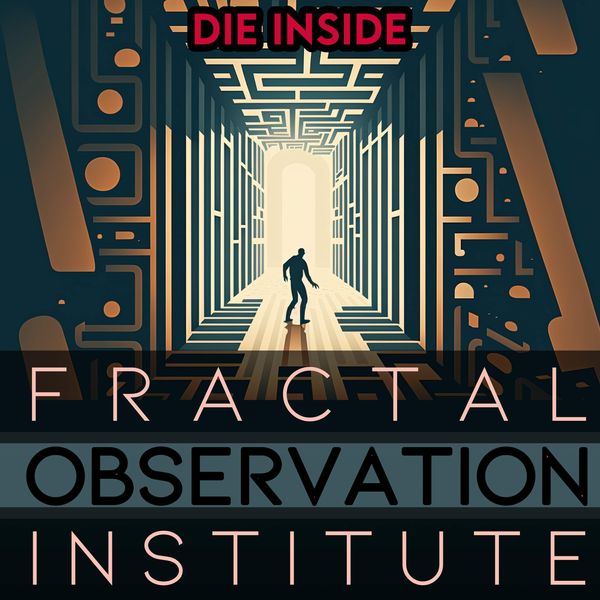 Fractal Observation Institute
02/14/23 • 1 min
5.0
FRACTAL OBSERVATION INSTITUTEby Die Inside
A Stars Without Number / Cities Without Number Actual Play Podcast
New episodes coming 4/29/2023 5/1/23 (we done goofed)
2
Show more
Why did you start this show?
There is a severe lack of actual play podcasts addressing the real questions in life, like what kind of drugs make you see machine men, how effectively can you lie to interdimensional squirrels, and what sandwich is best for sentient slime molds. FOI is here to fill that void.
What do you hope listeners gain from listening to your show?
We're here to entertain you, first and foremost. Ultimately we want to present you with a story that's going to stick in your brain for a few days after you listen, and really make you ponder the implications you're left with.
Which episode should someone start with?

We'd definitely recommend starting with the primers (our 0.x episodes) so you know who's who. After that, we're episodic in nature so you don't necessarily have to listen to anything in order. My favorite to record was Episode 2 - The War of Drugs.

What is your favourite other podcast that isn't yours?

Two Monsters Rolling Dice are friends of the show, and local to us as well. We're huge supporters of their fantastic work. If you're looking for a western with Dinosaurs utilizing one of my favorite systems (Fate) I'd highly recommend them.

How did you come up with the name for your podcast?

As I'm wont to do, I let my players name their organization. That organization became the name of the podcast.

Show more Q&A
How many episodes does Fractal Observation Institute have?
Fractal Observation Institute currently has 4 episodes available.
What topics does Fractal Observation Institute cover?
The podcast is about Fiction, Comedy Fiction, Drama and Podcasts.
What is the most popular episode on Fractal Observation Institute?

The episode title 'Coming 5/1/23' is the most popular.

What is the average episode length on Fractal Observation Institute?

The average episode length on Fractal Observation Institute is 22 minutes.

When was the first episode of Fractal Observation Institute?

The first episode of Fractal Observation Institute was released on Mar 30, 2023.

Show more FAQ
Comments
3 Ratings
Review or comment on this podcast...
Ballad of the 7 Dice
@ballad7Dice
Mar 23
Like
External Reviews
Imported reviews from Apple Podcasts.
Generate a badge
Get a badge for your website that links back to this
Select type & size