Back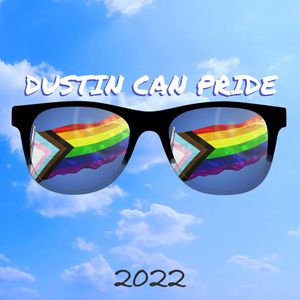 5.0
(7)
Dustin talks about his 2022 Pride experience, discusses coming out to himself via his embarrassingly funny & dramatic teenage journal and answers some listener questions. Happy Pride Everyone!
MA (mature but okay for older teens)
Bookend Podcast Promos:
Talkin' Shiz
Doom Generation
SHOW INFO
Instagram: @dustincanread
Twitter: @dustin_holden
Email: dustincanreadpod@gmail.com
Tip: Goodpods
DCR&W Theme music by Brooks Leibee (Twitter: @Brooks_Leibee )
Additional Sound Effects (Comfort Blanket, Deep In Thought) provided by Zapsplat.com
Episode comments
7 Ratings
eg., What part of this podcast did you like? Ask a question to the host or other listeners...
Jun 10
Oreos solve all kinds of emotional problems 😁
1 Like
Dustin Holden
@dustincholden
Jun 10
@fmwlpod
they most certainly do! I like the birthday cake ones for extra "Oomph"!
Like
Kelli Madden
@kellimadden80
Jun 10
Dustin, you bring me such joy! Love ya, doll!
1 Like
Dustin Holden
@dustincholden
Jun 10
@kellimadden80
oh Kelly, you're such a sweetheart! ♥️
Like
Doom Generation
@doomgenerationpod
Jun 13
1 Like
Dustin Holden
@dustincholden
Jun 21
@doomgenerationpod
thanks - there are so many more lol
Like
Dana Nydia Cindy
@CrimeDiner
Jun 11
1 Like
Jun 13
1 Like
Jun 18
1 Like
Austin Boyer
@austinboyer25
Jun 11
1 Like
Show more
Generate a badge
Get a badge for your website that links back to this
Select type & size