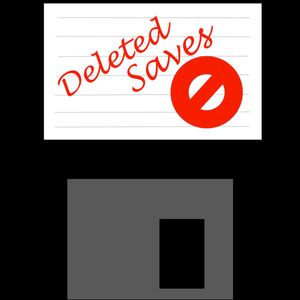 Deleted Saves
Philip M.

1 Creator
5.0
(318)

1 Creator
A podcast about the video games that stayed with me long after I stopped playing them and deleted the save files. I usually record these in one take, and do a lot of deleting there too. Wait, I'm sensing a theme here... Support this podcast:
https://anchor.fm/deleted-saves/support



29 Listeners
5.0
(318)
2 Comments
Top 10 Deleted Saves Episodes
Best episodes ranked by Goodpods Users most listened
Show more
How many episodes does Deleted Saves have?
Deleted Saves currently has 111 episodes available.
What topics does Deleted Saves cover?
The podcast is about Leisure, Podcasts and Video Games.
What is the most popular episode on Deleted Saves?

The episode title 'The Lord of the Rings: War in the North Xbox 360' is the most popular.

What is the average episode length on Deleted Saves?

The average episode length on Deleted Saves is 10 minutes.

How often are episodes of Deleted Saves released?

Episodes of Deleted Saves are typically released every 7 days.

When was the first episode of Deleted Saves?

The first episode of Deleted Saves was released on May 26, 2021.

Show more FAQ
Comments
320 Ratings
Bill Barber
@thebarberwhogames
Aug 4
Like
Isekai Sensei-Sama
@isekaisensei
Feb 16
Like