Del Ray Vibe
Infinity Media USA LLC
Stories inspired by the vibrant & historic Del Ray, Alexandria, Virginia Find us at DelRayVibe.com and your favorite podcast app
Top 10 Del Ray Vibe Episodes
Best episodes ranked by Goodpods Users most listened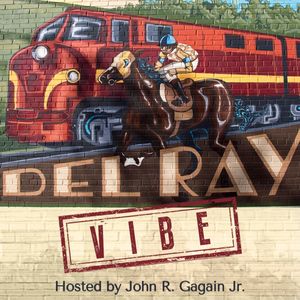 02/09/17 • 65 min
There are hundreds of media companies in the Washington DC metro area. But few of them approach the development of media content like Aldo Bello and Marilyn Finnemore, co-founders of Mind & Media in Alexandria, Virginia's Old Town. These long time residents of Del Ray know that media is merely a vehicle for delivering stories. And the quality of a story is only as good as the state of the person's mind that developed it. In this Del Ray Vibe podcast episode, Aldo and Marilyn talk about how they routinely and strategically make plans to disconnect their minds from DC's fast paced culture and the stress of beltway politics. They believe this approach is important to producing quality media that stands up to the competition of the high stakes marketplace of storytelling that Washington DC is known for as it serves as the world's political epicenter.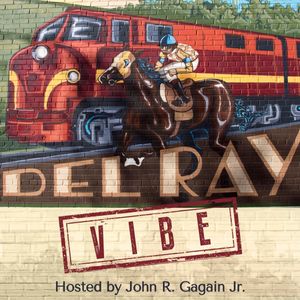 01/25/17 • 3 min
Hey friends, family, neighbors, and Del Ray Vibe listeners, Have I got something for you? We know how important it is to live and thrive in a community. Well, Del Ray Vibe is back with its first episode of 2017. Stay tuned for the release of our exciting and in depth conversation with the new chair of Alexandria, Virginia, Chamber of Commerce's Marketing and Communications Committee, Aldo Bello. Aldo will be joined by his colleague and life partner, Marilyn Finnemore. Both Aldo and Marilyn lead the innovative local media firm, Mind and Media. With each episode of Del Ray Vibe, we strengthen our community. We build our community by learning about the deep and profound ideas and actions of our show's guest—community leaders and citizens with good stories to share. Here's your opportunity to help build your community with your voice. What have you got to say? Become a sponsor today for a fraction of what we normally charge. Today, we have a great deal. Visit DelRayVibe.com/Ads and take half off those prices you see. That's right. Take 50% off and become a sponsor of our next episode with Aldo Bello and Marilyn Finnemore. And! I will throw in this personally. Don't be reactive with your media. Be proactive. If you are getting in your car, or walking to work, or commuting anywhere; make your time worth it for you, your community, and your education. If you sign up today to sponsor and support Del Ray Vibe, I personally commit to having a personal training session with you. We can discuss all about what you need to know to make podcasts a valuable and strategic part of your life. We can talk about the content you need for you, your career, and your life; or even the podcast shows you might want to listen to with your kids. Heck, we can even make our conversation about podcasts a future Del Ray Vibe show if we see that our conversation is useful and valuable to other fellow Del Ray Vibe listeners. We can also talk about the best technology available for making podcasts part of your automobile, iPad, or smartphone. This could be the best $100 bucks, or couple hundred bucks, you will have ever spent. Become a part of Del Ray Vibe. Support your community and Del Ray Vibe today. Your Host of Del Ray Vibe, John R. Gagain Jr.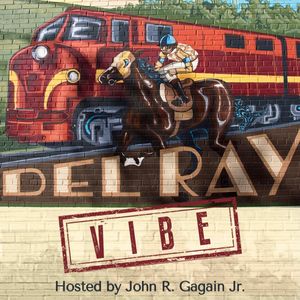 10/03/16 • 56 min
Del Ray Vibe's John R. Gagain Jr. speaks with students in the College of DuPage's course on "Social Media as News." At the request of John's old friend and colleague, DuPage professor, Joe Goldberg (from the days when John and Joe did international work for AKPD and ASGK--two firms founded by President Obama's Chief Strategist, David Axelrod); John talked Social Media strategy and innovation, specifically an initiative John implemented with the ONE campaign, founded by U2's Bono, while he served at the Obama Administration's Millennium Challenge Corporation.
Show more
How many episodes does Del Ray Vibe have?
Del Ray Vibe currently has 3 episodes available.
What topics does Del Ray Vibe cover?
The podcast is about Society & Culture and Podcasts.
What is the most popular episode on Del Ray Vibe?

The episode title '#11: Disconnect to Connect, Aldo Bello & Marilyn Finnemore' is the most popular.

What is the average episode length on Del Ray Vibe?

The average episode length on Del Ray Vibe is 42 minutes.

How often are episodes of Del Ray Vibe released?

Episodes of Del Ray Vibe are typically released every 113 days, 20 hours.

When was the first episode of Del Ray Vibe?

The first episode of Del Ray Vibe was released on Oct 3, 2016.

Show more FAQ
Comments
Rating
Review or comment on this podcast...
External Reviews
Imported reviews from Apple Podcasts.
Generate a badge
Get a badge for your website that links back to this
Select type & size