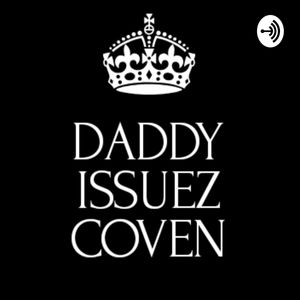 Daddy Issuez Coven
Shade Queen
Sit back with a glass of wine and listen to the Dark Shade Queen discuss BDSM, Kink, and relationships in the "real world". Shade Queen will have you laughing with Her dark sense of humor while you learn about BDSM, relationships, and thriving in the Kink Community. So come to court with the Queen and fall in love with this witty Fem Domme and Her Coven of esteemed guests. www.darkshadequeen.com #Dominatrix #BDSM #Kinky #Domsub #FemaleSupremacy #FemDom Support this podcast:
https://podcasters.spotify.com/pod/show/daddyissuezcoven/support
Top 10 Daddy Issuez Coven Episodes
Best episodes ranked by Goodpods Users most listened
Show more
How many episodes does Daddy Issuez Coven have?
Daddy Issuez Coven currently has 32 episodes available.
What topics does Daddy Issuez Coven cover?
The podcast is about Health & Fitness, Podcasts and Sexuality.
What is the most popular episode on Daddy Issuez Coven?

The episode title 'Don't Move' is the most popular.

What is the average episode length on Daddy Issuez Coven?

The average episode length on Daddy Issuez Coven is 84 minutes.

How often are episodes of Daddy Issuez Coven released?

Episodes of Daddy Issuez Coven are typically released every 7 days, 1 hour.

When was the first episode of Daddy Issuez Coven?

The first episode of Daddy Issuez Coven was released on Jul 3, 2020.

Show more FAQ
Comments
Rating