D&B B2B Podcast
Dun & Bradstreet
Are you a business owner looking to grow your business? Join our team at Dun & Bradstreet each week where we bring in business experts to join us in a conversation about how you can build your business. While our host, Dustin Luther, will explore topics as varied as government contracting, website SEO and tactics for selling into enterprise organizations, he also makes sure that we consistently look at issues from the small business owner's perspective and how we can help you grow, hire and generally be an engine for economic growth. Ready to get started? Subscribe to our podcast and register so you can take part in one of our upcoming live podcasts!
Top 10 D&B B2B Podcast Episodes
Best episodes ranked by Goodpods Users most listened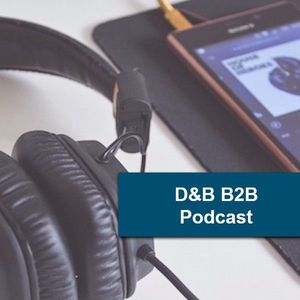 06/10/16 • 87 min
Government Contracting Compliance should be at the forefront of any successful Government Contracting Business. Small and large businesses do not always recognize all of the internal controls that are required by contracting with the Federal Government. This lack of recognition of the importance and implementation of these controls can potentially lead to suspension and or debarment. In the past year, federal agencies have increased its surveillance of compliance requirements for government contracts by multiple means to include contracting officers, inspector generals, mandatory disclosures from the contractors themselves, as well as competitor complaints regarding compliance issues. Recently released Department of Defense debarment statistics show that the number of suspension and debarment actions initiated by defense agencies continue to rise, in some cases significantly. For example, in fiscal year 2015, the Army issued 456 debarments compared to 262 debarments in 2014. Please join this incredible panel on June 8th at 1130am- 1pm to hear insight on the following topics: Suspension and Debarments Current Trends Top Internal Control Issues for GovCon GSA Schedule Compliance and Pitfalls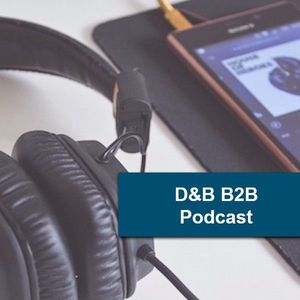 05/17/16 • 25 min
Think you can't take on summer interns as a small business? Think again! Learn how even as a small business you can utilize interns to help you succeed. Guest Speaker: Cindy Lewis: Director of Career Services at California Lutheran University Feel free to email your questions to: socialmedia@dandb.com or tweet using the hashtag #DnBb2b Follow @DnBb2b on Twitter for more info.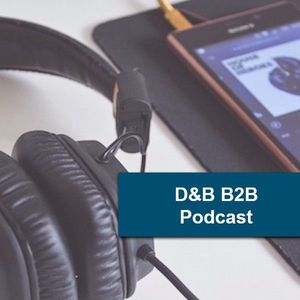 04/22/16 • 25 min
Not sure how your small business can launch a direct marketing campaign? There are tools to help you get leads, help target the right audience and more. Plus, there are ways to help save money at the post office, too. If you're looking to launch a direct mail campaign but don't know how, or if you want to learn more about how to target your mailings betters, register for this podcast! Guest: Chris Dunn - VP Marketing, Dun & Bradstreet
Show more
How many episodes does D&B B2B Podcast have?
D&B B2B Podcast currently has 3 episodes available.
What topics does D&B B2B Podcast cover?
The podcast is about Podcasts and Business.
What is the most popular episode on D&B B2B Podcast?

The episode title 'Suspension & Debarment Pitfalls' is the most popular.

What is the average episode length on D&B B2B Podcast?

The average episode length on D&B B2B Podcast is 46 minutes.

How often are episodes of D&B B2B Podcast released?

Episodes of D&B B2B Podcast are typically released every 25 days, 16 hours.

When was the first episode of D&B B2B Podcast?

The first episode of D&B B2B Podcast was released on Apr 22, 2016.

Show more FAQ
Comments
Rating
Review or comment on this podcast...
External Reviews
Imported reviews from Apple Podcasts.
Generate a badge
Get a badge for your website that links back to this
Select type & size