To access all our features please use the Goodpods app.
Open the app
Creating Writing Magic
Callie Metler-Smith
Writing magic is what happens when you get INSPIRED to build your writing passion, STRENGTHEN your writing skills, and get CLARITY on your writing goals.
---
Hosted on Acast. See acast.com/privacy for more information.
Top 10 Creating Writing Magic Episodes
Best episodes ranked by Goodpods Users most listened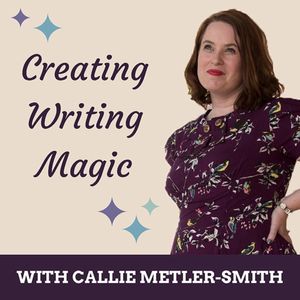 Why Create Writing Magic?
Creating Writing Magic
02/24/19 • 9 min