Coz I'm Woman Podcast
Coz I'm Woman Entertainment
As women, we wear different masks on a daily basis, some by choice and some by obligation; some good, and some bad, but who is that woman behind the mask? Why is she wearing the mask? Tune in as we sit down and unmask the woman. We discuss real-life, controversial stories that affect women, for example, abuse, relationships, sex, life, etc: uncensored, no boundaries, no filter!
Top 10 Coz I'm Woman Podcast Episodes
Best episodes ranked by Goodpods Users most listened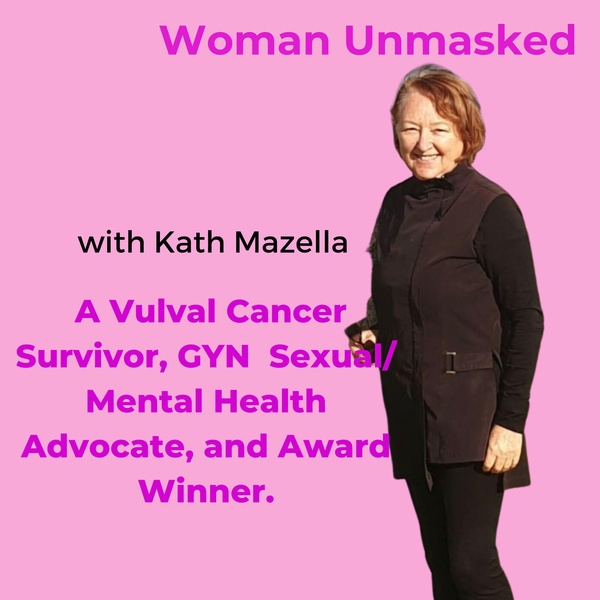 08/21/20 • 16 min
In conversation with the phenomenal Kath Mazella. She's a Vulvar Cancer Survivor, a GYN Sexual/Mental Health Advocate, and a multiple award winner. She's here to raise awareness on the often ignored gynaecological health issues facing and sometimes killing women everyday such as vulvar cancer, endometriosis, lichen sclerosis, ovarian cysts, and pelvic pain. Kath has worked tirelessly for more than 20 years to break the stigma and taboos surrounding women's gynaecological issues. She officially declared the 10th of September as International Gynaecological Day, and is urging all women globally to help her celebrate this day, subsequently raising awareness on these brutal diseases.
Many women suffer alone in silence due to lack of knowledge and also due to the stigma surrounding female genitalia. Let us break the stigma by talking about it, let's make some noise, and lets put an end to the unnecessary suffering of women from these diseases!
01/29/20 • 24 min
This episode contains explicit language.
A heartbreaking account of how young Fatu was betrayed by her community. They took her from her home under false pretenses, she thought she was going to a party but unbeknownst to her, she was going to experience one of the worst atrocities to ever happen to anyone, one which was going to change her life forever.
PS: This episode has a part 2!
Show more
What is the most popular episode on Coz I'm Woman Podcast?
The episode title 'Kath Mazella Interview' is the most popular.
Show more FAQ
Comments
Rating
Review or comment on this podcast...
External Reviews
Imported reviews from Apple Podcasts.
Generate a badge
Get a badge for your website that links back to this
Select type & size