Conservative Syndicate Tracks
Jon Matthews
"The Conservative Syndicate" seeks to tear down this wall through education, information and engagement with those who seek uncompromising truth regarding the religion of politics and the politics of religion. It is time to reclaim our standing as "One Nation Under God". Hosted by Jon Matthews, Citizen by Birth, Christian By Grace, Patriot By Choice and Conservative by all that is reasonable.
Top 10 Conservative Syndicate Tracks Episodes
Best episodes ranked by Goodpods Users most listened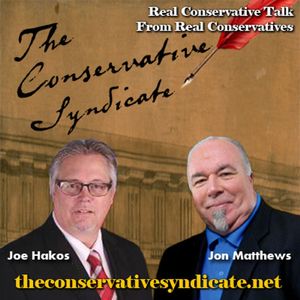 Conservative Syndicate Tracks
04/07/17 • 120 min
REPLAY MARCH 31, 2017
Ted Koppel is being touted by the leftist faction as a hero for telling Sean Hannity he along with other conservative pundits are "bad for America" because those who listen to such mediums have been falsely led to believe ideology is more important than facts. Audrey Russo from "REELTalk Radio" and and Don Dix from "The Jen and Don Show" joined us in a lengthy discussion as to what exactly Koppel is referring to. We looked briefly at the evolution of the media from their descent from government watch dogs that offered editorial apart from news to today's brand of fabricated stories and opinion that supports the leftist narrative that propagandizes under the protection of the 1st Amendment. We answered Koppel's charges that had Conservative talk not made it to the airways and cyberspace we might have already fulfilled Norman Thomas' 1948 prediction America will become a socialist nation under liberalism without knowing how it happened. Next, The crash and burn of RyanCare is being marked as the first leg of the stool Trump's failing agenda to "make America great again" due to the GOP's "growing pains." We expounded on why this bill failed and why it was pursued by the GOP in the first place.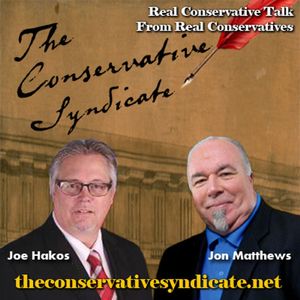 Conservative Syndicate Tracks
04/06/17 • 120 min
REPLAY FROM MARCH 17, 2017.
Bob Cardoza from "Robert Cardoza Live" with and David Leach of "The Strident Conservative" on issues pertinent to their respective fields of interest. Bob discussed the fallacies associated with the narrative from the left Donald Trump has not paid taxes in 18 years by giving us an in-depth analysis as to how it came to be Trump paid 38 million in 2005, highlighting how his income and deductions were figured. The conversation became quite lively as we debated the legality of the return being made public with Bob stating he thought it was legal to publish because it was given to Maddow while Joe and I took the other view. Next, we put David on the hot seat regarding his criticism of Defense Secretary Jame Mattis' choice of Anne Patterson as his undersecretary, given her past support of the Muslim Brotherhood and Donald Trump's seemingly apparent walking back of his promise to support Israel unequivocally. While the choice of Patterson raises questions as to why Mattis would have wanted her Trump's position on Israel does seem to have soften and perhaps even taken a place on his back burner, we speculated perhaps Trump wants prioritize domestic issues first and wait for appointments to finish before moving on Israel.
Show more
How many episodes does Conservative Syndicate Tracks have?
Conservative Syndicate Tracks currently has 2 episodes available.
What topics does Conservative Syndicate Tracks cover?
The podcast is about News and Podcasts.
What is the most popular episode on Conservative Syndicate Tracks?

The episode title 'The Conservative Syndicate - 04/07/17' is the most popular.

What is the average episode length on Conservative Syndicate Tracks?

The average episode length on Conservative Syndicate Tracks is 120 minutes.

How often are episodes of Conservative Syndicate Tracks released?

Episodes of Conservative Syndicate Tracks are typically released every 23 hours.

When was the first episode of Conservative Syndicate Tracks?

The first episode of Conservative Syndicate Tracks was released on Apr 6, 2017.

Show more FAQ
Comments
Rating
Review or comment on this podcast...
External Reviews
Imported reviews from Apple Podcasts.
Generate a badge
Get a badge for your website that links back to this
Select type & size