Chasing Famous
Weston Horn and Jesse Emanuel
Chasing Famous is a podcast by two musicians. Weston Horn from the band Weston Horn And The Hush and Jesse Emanuel from the band The Color Yes. Together they bring to light issues about being a musician and how to develop in this crazy industry we call music. Tune in to hear episodes about stuff like........... What is important in stage presence How to market your music The benefits and down sides to covers New episodes released every Tuesday so lets talk about music!
Top 10 Chasing Famous Episodes
Best episodes ranked by Goodpods Users most listened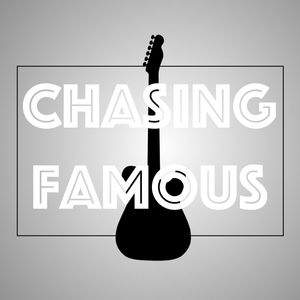 05/22/18 • 49 min
We are always told that age matters. That if you are not married, in a good job, or have a successful record by your twenties, then you are screwed. But is that true? In this season finaly episode, Weston and Jesse talk about the reality of age affecting your music career and how we as musicians should look at this topic. Musical guest Erin O'Dowd!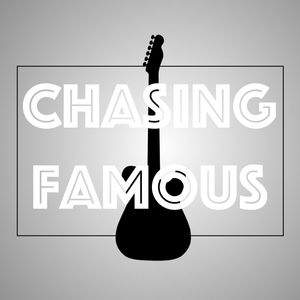 05/15/18 • 64 min
What the hell is Blockchain!?!?! Is it the future of everything? Will it alleviate poverty and stop corruption forever? But even more important than those minor things, can it help musicians make more money? Also, who is the main company behind this movement and what are they doing to help the music industry. All this and more can be discovered in this weeks episode of Chasing Famous with musical guest RAC!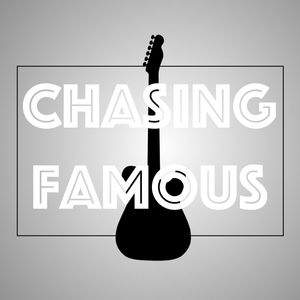 05/08/18 • 57 min
In this episode, Weston and Jesse take a look at instruments and why our modern day music is limited to so few despite the vast variety that is out there. They also take a look at the future of instruments and ask what will eventually replace the guitar as it replaced the bone carved flute..............
Show more
How many episodes does Chasing Famous have?
Chasing Famous currently has 3 episodes available.
What topics does Chasing Famous cover?
The podcast is about Podcasts and Arts.
What is the most popular episode on Chasing Famous?

The episode title 'Episode 32 - Does Age Really Matter?' is the most popular.

What is the average episode length on Chasing Famous?

The average episode length on Chasing Famous is 57 minutes.

How often are episodes of Chasing Famous released?

Episodes of Chasing Famous are typically released every 7 days, 2 hours.

When was the first episode of Chasing Famous?

The first episode of Chasing Famous was released on May 8, 2018.

Show more FAQ
Comments
Rating
Review or comment on this podcast...
External Reviews
Imported reviews from Apple Podcasts.
Generate a badge
Get a badge for your website that links back to this
Select type & size