Warna-warni kehidupan telah membawa kita kepada sebuah pengalaman yang luar biasa. Perjalanan hidup yang berkelok-kelok tak jarang membuat lakon hidup terseok-seok. Tetapi, disana ada rasa yang terpaut dan selalu terekam indah. Dalam sebuah catatan kecil ini, aku berharap kelak rasa yang tersuarakan oleh kata ini dapatlah menjadi teman ketika sesak melanda. Catatan kecil ini memang bukanlah hal yang luar biasa, tetapi disinilah aku merekam makna.
Top 10 Catatan Kecil Episodes
Best episodes ranked by Goodpods Users most listened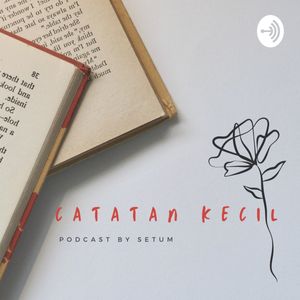 09/11/20 • 2 min
Barangkali, hidup yang kamu keluhkan itu adalah hidup yang orang lain harapkan, hidup yang orang lain tersedu-sedu meminta dalam sujudNya. Tetap bersyukurlah dalam setiap kejadian. Semoga selalu dikuatkan dalam menghadapi segala permasalahan. 🌷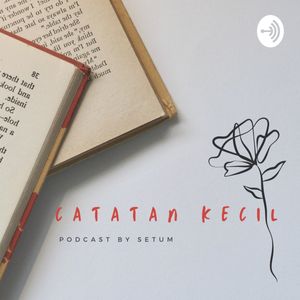 12/09/20 • 1 min
Bagiku, jarak hanyalah peperangan rasa dalam kotak hidup yang nyata. Berperang dengan rasa takut dan rasa tidak percaya terhadap segala ketidakmungkinan yang tercipta. 🍀
Show more
What is the most popular episode on Catatan Kecil?
The episode title 'Ujian dan Cobaan Tetap Akan Datang Bertubi-tubi' is the most popular.
Show more FAQ
Comments
Rating
Review or comment on this podcast...
External Reviews
Imported reviews from Apple Podcasts.
Generate a badge
Get a badge for your website that links back to this
Select type & size