Case Closed Podcast
Jeff Grosse and Cheryl Feldman
The Case Closed Podcast is the first and only podcast dedicated to helping you to learn, use, and extend the Salesforce Service Cloud to improve customer experiences and run an efficient contact center. Hosted by Salesforce MVPs, Jeff Grosse and Cheryl Feldman, you'll learn the features of Service Cloud, ways to extend functionality with the AppExchange, and hear the success stories that Service Cloud customers have experienced in their company.
Top 10 Case Closed Podcast Episodes
Best episodes ranked by Goodpods Users most listened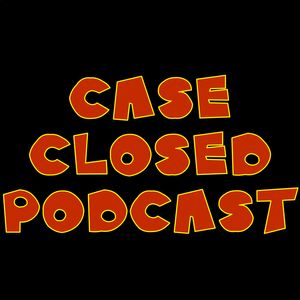 01/30/16 • 48 min
Episode 003 gets at the heart of business processes; automation. Service processes need as much or more automation than any other part of the business so this time we talk about workflow that goes beyond the Workflow Rules, Visual Flow, Process Builder, Escalation Rules, Routing Rules, and Auto Response Rules you know of today in Service Cloud. We talk about
ManyWho
; a product that can go beyond all those tools you've used before and put them in a single interface and automate anything from finding your caller easier to collaborative web forms that not only allow collaboration with customers, but collaboration with other parts of your company using co-editing and co-browsing. It's like Google Docs for Salesforce records. To learn more about
ManyWho
, Jeff and Cheryl interview
Steve Wood
, the CEO at
ManyWho
; a Salesforce Ventures backed company. This episode is sponsored by
NewVoiceMedia
. Handle all channels of customer inquiries using one tool built fully on Salesforce with
NewVoiceMedia
. Visit
http://newvoicemedia.com
for a demo today Topics and Links
Help Nana Gregg - Gregg Family Relief
Informavores - 2006 website | CrunchBase
Process has been key to Steve for years
Making Process Flow a first class citizen
ManyWho makes Salesforce a Business Process Management (BPM) platform
Delivering workflow in the cloud makes ManyWho different from Pega and Appian
YouTube demo of ManyWho - Simple Call Guides with ManyWho
YouTube demo of ManyWho - BPM and Dynamic Case Management in Service Cloud
YouTube demo of ManyWho - Using Twilio with ManyWho to Drive Calls
Schema Builder - Came out under Steve's watch at Salesforce with the great work of Shannon Hale
Service Cloud process examples

Call guidance
Multi-step processes that aren't always linear
Real time approval processes
Real time Chatter
Real time multi-user

Pega Can't but Salesforce + ManyWho Can
Google Docs vs WordPerfect
ManyWho can work for a company with 2 users up to enterprise levels
No governor limits with ManyWho

AWS allows them to elastically scale

1,500 processes being run all the time at Blue Cross Blue Shield
Stick with Salesforce for your most complex processes without Apex using ManyWho
Contact ManyWho for a demo
First virtual hug delivered to a guest from Cheryl for all Steve has done
Jeff Grosse and Cheryl Feldman
The Case Closed Podcast
Follow Jeff
@CRMFYI
Follow Cheryl
@CherFeldman
Like us on Facebook
https://www.facebook.com/caseclosedpodcast/
Subscribe to Podcast in iTunes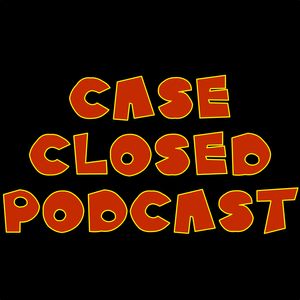 12/30/15 • 52 min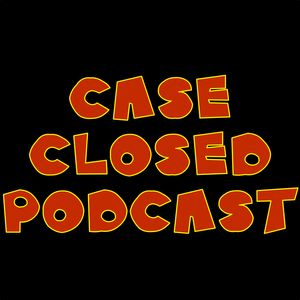 10/13/15 • 31 min
Introducing The Case Closed Podcast
Meet Jeff Grosse and Cheryl Feldman, your hosts for the first podcast dedicated completely to the Salesforce Service Cloud and taking service and support experiences to the next level.
Please share this podcast with others, leave us feedback, and join in the conversation.
Show more
How many episodes does Case Closed Podcast have?
Case Closed Podcast currently has 3 episodes available.
What topics does Case Closed Podcast cover?
The podcast is about News, Tech News, Podcasts and Technology.
What is the most popular episode on Case Closed Podcast?

The episode title '003 - Using ManyWho to Automate Contact Center Processes' is the most popular.

What is the average episode length on Case Closed Podcast?

The average episode length on Case Closed Podcast is 44 minutes.

How often are episodes of Case Closed Podcast released?

Episodes of Case Closed Podcast are typically released every 78 days, 7 hours.

When was the first episode of Case Closed Podcast?

The first episode of Case Closed Podcast was released on Oct 13, 2015.

Show more FAQ
Comments
Rating
Review or comment on this podcast...
External Reviews
Imported reviews from Apple Podcasts.
Generate a badge
Get a badge for your website that links back to this
Select type & size