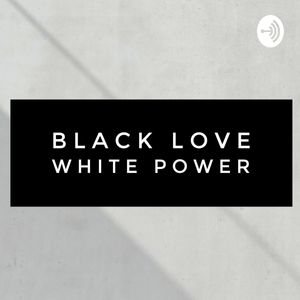 Black Love - White Power
Carlton White
Hosts Carlton & Bre White discuss Marriage, Black Culture, and everything in between. The name comes from a play on their last name and correlates to the Power Struggle in America. These conversations are meant to bring awareness and help inspire black culture.
Top 10 Black Love - White Power Episodes
Best episodes ranked by Goodpods Users most listened
06/09/20 • 99 min
In this episode Carlton & Bre (The Hosts) discuss the state that America is currently in, George Floyd, Police Brutality and solutions for helping African Americans deal with things happening to us directly. We have three guest, who all share their perspectives & solutions for what's happening today. All of our guests has a solution rather it's financial or healing the mindset of our people. We also discuss rather we as a people need a leader to help move us forward and lead us in the right direction of progression in America.
Guests:
Dominique Campbell - IG @niqueloverhodes / @nlrexperience
Sophiyah E. - IG @sophiyah.e / @afromoone
Omar Dismuke - IG @dismukeii / @theawarebrand / @portermediagroup
"I am where I am because of the bridges that I crossed. Sojourner Truth was a bridge. Harriet Tubman was a bridge. Ida B. Wells was a bridge. Madame C.J. Walker was a bridge and Fannie Lou Hamer was a bridge." - Oprah Winfrey
06/09/20 • 99 min
Show more
How many episodes does Black Love - White Power have?
Black Love - White Power currently has 1 episodes available.
What topics does Black Love - White Power cover?
The podcast is about Society & Culture and Podcasts.
What is the most popular episode on Black Love - White Power?

The episode title 'Police Brutality, George Floyd , Rioting and Solutions' is the most popular.

What is the average episode length on Black Love - White Power?

The average episode length on Black Love - White Power is 100 minutes.

When was the first episode of Black Love - White Power?

The first episode of Black Love - White Power was released on Jun 9, 2020.

Show more FAQ
Comments
Rating