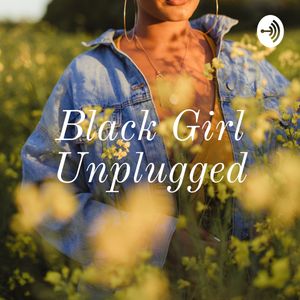 Black Girl Unplugged
Toussaint and Sheena
Two friends, both Black women, discussing life, love, and the journey to physical and mental wellness, and hopefully helping you to do the same. Hosted by Toussaint Derby and Sheena Evans, friends who have seen one another through countless ups and downs, births of children, marriages, heartbreak, moves and all that can happen in the span of a twenty year friendship. Our private conversations are full of laughter, some gems and a lot of learning, we invite you to join us as we all unplug and just enjoy being ourselves.
Top 10 Black Girl Unplugged Episodes
Best episodes ranked by Goodpods Users most listened
01/14/20 • 24 min

Get to know a little more about your hosts, Sheena Evans + Toussaint Derby and what Black Girl Unplugged means to them and what is can mean to you!

01/14/20 • 24 min

10/08/20 • 51 min

Toussaint and Sheena discuss how life changes who you are and how to find out who the new you is.

10/08/20 • 51 min

09/02/20 • 34 min

Toussaint and Sheena talk about extending grace to others AND yourself as you grow and change.

09/02/20 • 34 min

Show more
How many episodes does Black Girl Unplugged have?
Black Girl Unplugged currently has 8 episodes available.
What topics does Black Girl Unplugged cover?
The podcast is about Health & Fitness and Podcasts.
What is the most popular episode on Black Girl Unplugged?

The episode title 'Unplug from that Rona!' is the most popular.

What is the average episode length on Black Girl Unplugged?

The average episode length on Black Girl Unplugged is 39 minutes.

How often are episodes of Black Girl Unplugged released?

Episodes of Black Girl Unplugged are typically released every 14 days, 12 hours.

When was the first episode of Black Girl Unplugged?

The first episode of Black Girl Unplugged was released on Jan 14, 2020.

Show more FAQ
Comments
Rating