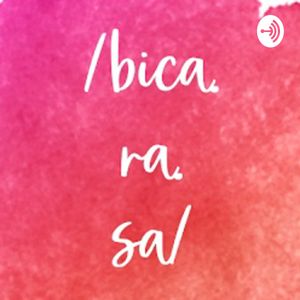 Bicara tentang rasa dengan nada sederhana. Kata-kata singkat, berharap ada maknanya.
Top 10 bica.ra.sa Episodes
Best episodes ranked by Goodpods Users most listened
05/28/20 • 1 min
Karena, gak semua rasa sayang, bisa berujung jadi saling sayang.
05/28/20 • 1 min
05/11/20 • 1 min
Perasaan emang suka bikin keadaan jadi serba salah.
05/11/20 • 1 min
Show more
How many episodes does bica.ra.sa have?
bica.ra.sa currently has 2 episodes available.
What topics does bica.ra.sa cover?
The podcast is about Society & Culture, Podcasts and Relationships.
What is the most popular episode on bica.ra.sa?

The episode title 'Yakin Memiliki ?' is the most popular.

What is the average episode length on bica.ra.sa?

The average episode length on bica.ra.sa is 1 minutes.

How often are episodes of bica.ra.sa released?

Episodes of bica.ra.sa are typically released every 16 days, 21 hours.

When was the first episode of bica.ra.sa?

The first episode of bica.ra.sa was released on May 11, 2020.

Show more FAQ
Comments
Rating