Berlin by thousand steps
Ina Drolsbach
A podcast for you as a Berlin discoverer which picks you up where you step out the trains at one of the Berlin city stations like S- , U- or tram station. You would like to discover the place, to graze a little bit, to eat or to buy something?
Ina Drolsbach shows you where you can do it in this small world of thousand steps around the stations of the capital.
With those acoustic snapshots you get to know the particularities and the people who you can meet very closely.
Enjoy the audio guide while walking around in Berlin, if you plan a city trip or just if you live in Berlin and you suddenly get the idea to leave the train and spend some time at an unknown place.
This podcast is an
a u d i o v i e s u e l i
production
It is edited in three languages.
Here you can listen to the
german
and
the
french
version.
Top 10 Berlin by thousand steps Episodes
Best episodes ranked by Goodpods Users most listened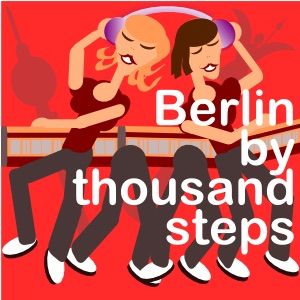 02/18/10 • -1 min
"Here's looking at you, kid", can be said after a day in Troy and Olympia, those very old ruins. The street isn't called "Prune Street", but it smells like dry fruit, root vegetables and hot chocolate. Mostly it goes straight on, just once we turn around the corner and then we pass several market places inside and outside the buildings. Feeling, smelling, tasting are the most important things and all this in the district of the sharp-sighted bird of prey.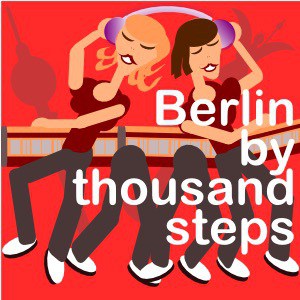 12/07/09 • -1 min
The road leads from the downs to the ups of the plain country. When it rains the bright stones at the walls are twinkling. There's a crackling noise around and it rather gets dark in the origin of the fridges. At the veranda of the old tramway you can have some beer and then have some tea at the survival camp, chat a little bit with the mannequin named Chantal and relax with a view onto the river and the ships.
Show more
What is the most popular episode on Berlin by thousand steps?
The episode title 'S-Bhf Adlershof' is the most popular.
Show more FAQ
Comments
Rating
Review or comment on this podcast...
External Reviews
Imported reviews from Apple Podcasts.
Generate a badge
Get a badge for your website that links back to this
Select type & size