Being entrepreneur
Ujjwal verma
In this being entrepreneur series I will tell you about different digital marketing strategies you can apply to your business to get more traffic and sales without spending huge amount of money on things which don't give you results. Subscribe to our podcast to grow your business. Cover art photo provided by rawpixel on Unsplash: https://unsplash.com/@rawpixel
Top 10 Being entrepreneur Episodes
Best episodes ranked by Goodpods Users most listened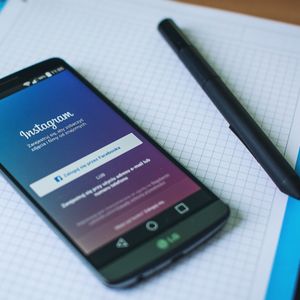 01/20/19 • 6 min
Serious Tips For The Serious Article Marketers Out There A lot of businesses today are turning to article marketing to greatly increase their web presence. However, it can be a bit tricky if you aren't sure of what article marketing is and how it can be used. Initiating such a process within your business's marketing campaign can be quite a trip, one that you need directions like these to prevent mishaps and misunderstandings. Research your topics before writing about them. You are trying to sell to people with an interest in the product so if you don't look like you know what you are talking about they will know. Do your research at other blogs and use the actual product and your writing will reflect that. Article marketing is a good way to get your website noticed. With the push for useful content on the internet, sites that offer nothing to visitors quickly fail. Write good articles to increase your visibility on search engine result pages. The better the site, the higher the ranking will become. Submit your work to both article directories and blog networks. A great way to become an expert on a topic and to increase your website traffic is to get people interested in your blog. Every time you submit an article, be sure to check it for your personal details, like your name and website. Spinning articles is a very controversial topic, and the most knowledgeable article marketers know that it is one to avoid. Articles that are spun using software designed for that purpose are often ungrammatical or difficult to understand. In addition, you're not saying anything new with a spun article, which is worth far more than luring traffic to your website with duplicate content that is simply reformatted. Spinning articles can also land you in court if you inadvertently violate any copyright laws. It's much better to use your time writing creative articles than wasting it spinning useless ones. Be sure to spell check your articles and then read them yourself, to be sure that everything is spelled correctly and the right words have been used. Spellcheckers don't know what word you intended. You may have entirely the wrong word in place, albeit perfectly spelled. Check your grammar. If you are not a grammarian, use simpler sentence structure. As with many online ventures, article marketing is a gradual process. If you do not treat it as such, you will never get off the ground. It is important that you always understand that to make money through article marketing it is going to take a while to get going. After you have completed an article, put a resource box at the end of the page urging readers to get involved. Make sure that you include a link back to your company website. This will generate activity, and hopefully revenue, for your personal business and increase awareness about who you are and what you do. Make sure to select a good niche that you either have experience with or know a lot about. Readers will see through you if you are uneducated with the topic at hand. Watch the episode for full details.
Show more
How many episodes does Being entrepreneur have?
Being entrepreneur currently has 1 episodes available.
What topics does Being entrepreneur cover?
The podcast is about Podcasts and Business.
What is the most popular episode on Being entrepreneur?

The episode title 'Serious steps for article marketing' is the most popular.

What is the average episode length on Being entrepreneur?

The average episode length on Being entrepreneur is 6 minutes.

When was the first episode of Being entrepreneur?

The first episode of Being entrepreneur was released on Jan 20, 2019.

Show more FAQ
Comments
Rating
Review or comment on this podcast...
External Reviews
Imported reviews from Apple Podcasts.
Generate a badge
Get a badge for your website that links back to this
Select type & size