Battle Birds' podcast
Steve Heitter
A Talk Show Devoted to Coverage of the Philadelphia Eagles!
Top 10 Battle Birds' podcast Episodes
Best episodes ranked by Goodpods Users most listened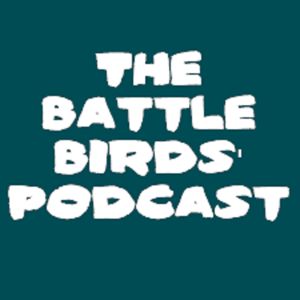 07/27/20 • 40 min
In today's episode, Reese and I discuss the controversy surrounding the top 10 QBs. I break down my list of top 10 QBs, and Reese gives me his opinion on some of the guys I have listed.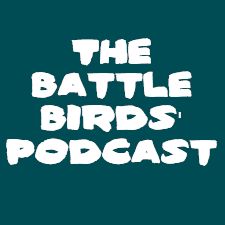 05/30/20 • 40 min
What's up everyone, welcome to the battle birds podcast. The battle birds podcast is made up Philly Mike, Philly Fresh, and Gate City Sports (Mike, Reece, and Steve). This is the place to find weekly podcast uploads, and daily YouTube uploads.
In today's episode we discuss the Super Bowl contention tiers created by a group of NFL analyst. I first caught wind of this from an article written by Jason La Canfora. These analyst broke the NFL up into five tiers of contenders. Tier I, the true Super Bowl contenders, consisted of eight teams. Among those teams was the Philadelphia Eagles.
In today's episode Mike, Reece, and I discuss why analyst have the Eagles in Tier I, the Dallas Cowboys in Tier II, and the New York Giants and Washington Redskins in Tier V.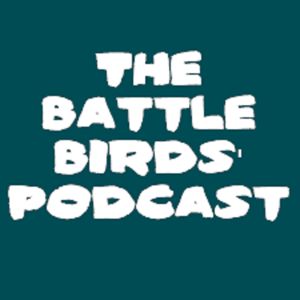 10/01/20 • 54 min
In today's episode, Reece, Mike and I discuss the importance of the Philadelphia Eagles winning this game on the road at the 49ers. We talk about Carson Wentz bad play, Doug Pederson's bad play calling, and the Eagles offensive line giving up pressure.
Show more
What is the most popular episode on Battle Birds' podcast?
The episode title '2020 NFL Season Top 10 QBs' is the most popular.
Show more FAQ
Comments
Rating
Review or comment on this podcast...
External Reviews
Imported reviews from Apple Podcasts.
Generate a badge
Get a badge for your website that links back to this
Select type & size