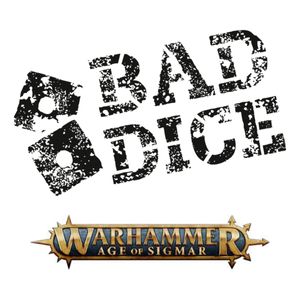 Bad Dice Podcast
Ben Curry
The Warhammer Age of Sigmar Podcast
Top 10 Bad Dice Podcast Episodes
Best episodes ranked by Goodpods Users most listened
06/20/20 • 109 min
The new Age of Sigmar battletome Lumineth Realm-Lords is now on pre-order and we are joined by 4 of the team who play tested the book. We cover the lists and combos that jump out as being great as well as giving examples of in game experience with the army.
06/20/20 • 109 min
03/07/20 • 72 min
Bad Dice are back! This first episode behind the mics in over 3 years and were are here with a review of the new Seraphon Battletome.

Joined by Playtesters Jack and Paul, we dig into the new book and talk about lists that we have been running already.
03/07/20 • 72 min
03/07/20 • 1 min
We are Back! New episode up soon
03/07/20 • 1 min
Show more
How many episodes does Bad Dice Podcast have?
Bad Dice Podcast currently has 3 episodes available.
What topics does Bad Dice Podcast cover?
The podcast is about Leisure, Hobbies and Podcasts.
What is the most popular episode on Bad Dice Podcast?

The episode title 'Lumineth Realm-Lords review with the play testers' is the most popular.

What is the average episode length on Bad Dice Podcast?

The average episode length on Bad Dice Podcast is 61 minutes.

How often are episodes of Bad Dice Podcast released?

Episodes of Bad Dice Podcast are typically released every 104 days, 23 hours.

When was the first episode of Bad Dice Podcast?

The first episode of Bad Dice Podcast was released on Mar 7, 2020.

Show more FAQ
Comments
Rating