Back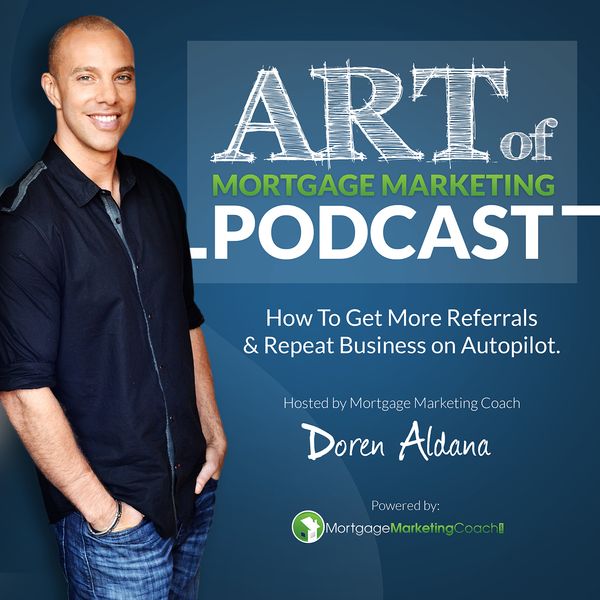 How Samuel Borthwick Went From $11k/month To $87k+/month In Just 10 Months- Without Sacrificing His Family Life
Art of Mortgage Marketing
We all want to go further in business, but sometimes we spend too much time focusing on small issues and not enough on the bigger picture. How can we increase our production and productivity, without sacrificing our personal lives? Where do so many coaching programs get it wrong? On this episode, branch manager at Integrity Mortgage Group, Samuel Borthwick shares how we went from $11k a month to over $87k a month- without sacrificing his role as a husband and father.

Takeaways
Don't bully yourself into thinking it's impossible to be a successful mortgage professional with a healthy personal life. It is possible- and within reach!

Know the motivation for success. While we want to make more money, most of the time our drive is based on a desire to do more for our families.

Be wary of coaching programs that teach us to work harder and longer- it's not necessary.
At the start of the episode, Samuel explained the moment he realized he could achieve more. He then shared the process he went through in order to get to where he is now- from bad coaching programs that taught him to work harder, to a more sustainable approach. Samuel mentioned that while he's in a better place now, he's still motivated to keep learning and moving forward every single day.
We also covered:
The importance of perspective.
How 'smile and dial' tactics not only drain you, but push prospective clients away.
How to move from a mindset of 'have to', to one of 'get to'
Many coaching programs get it wrong by suggesting we need to work harder and sacrifice more of our time in order to reach our goals. The reality is, we have the ability to maximize our production without giving up any of life's more important moments. Once we understand what's motivating us, we have a better chance of working with the bigger picture in mind.
Guest Bio
Samuel Borthwick is the branch manager at Integrity Mortgage Group. After joining the Mortgage Marketing Coach in October 2018, Samuel has seen tremendous success in both business and in life. Samuel is a dedicated husband and father, and relishes any opportunity to spend more time with his family.
To find out more about Samuel, head to https://www.facebook.com/waloanexperts.com
Episode comments
1 Rating
eg., What part of this podcast did you like? Ask a question to the host or other listeners...
Generate a badge
Get a badge for your website that links back to this
Select type & size