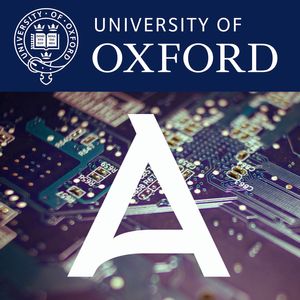 Alliance
Oxford University
Welcome to Alliance: a podcast about the humanities and existential risk. Existential risks are risks that threaten to wipe out humanity or destroy human civilisation, like nuclear warfare, climate change and artificial intelligence. Join us as we discover what the humanities - history, philosophy, literature and the arts - have to say about them. This series is run by Alice Evatt (DPhil Philosophy, Balliol College) and Henry Tann (DPhil, History, Balliol College). The series is sponsored by the Oxford Research Centre in the Humanities (TORCH) and the Balliol Interdisciplinary Institute. It was also the recipient of the AHRC/TORCH Graduate Fund 2017/2018. Please visit https://www.humanitiesxrisk.com for more information.
Top 10 Alliance Episodes
Best episodes ranked by Goodpods Users most listened
05/07/19 • 24 min
Could an AI be conscious? If so, how could we tell? What would a conscious AI mean for the possible risks that AI pose to humanity? In this episode we speak to Professor David Chalmers (NYU) about philosophy, consciousness and AI.
05/07/19 • 24 min
03/05/19 • 27 min
Can literature help us understand and deal with climate change? In this episode, we talk to Dr. Jemma Deer, an Environmental Fellow at the Harvard University Center for the Environment, about how literature can help us rethink climate change.
03/05/19 • 27 min
02/15/19 • 23 min
Why did North Korea nuclearize? Are we on the cusp of nuclear war with North Korea? Join us in the first episode of Alliance as we talk to Historian Cheehyung Harrison Kim about North Korea, nuclear weapons and existential risk.
02/15/19 • 23 min
Show more
How many episodes does Alliance have?
Alliance currently has 3 episodes available.
What topics does Alliance cover?
The podcast is about News, Podcasts and Education.
What is the most popular episode on Alliance?

The episode title 'Artificial Intelligence and Consciousness' is the most popular.

What is the average episode length on Alliance?

The average episode length on Alliance is 25 minutes.

How often are episodes of Alliance released?

Episodes of Alliance are typically released every 63 days, 1 hour.

When was the first episode of Alliance?

The first episode of Alliance was released on Feb 15, 2019.

Show more FAQ
Comments
Rating