To access all our features please use the Goodpods app.
Open the app
Adam Bede by George Eliot
Loyal Books
A young carpenter falls in love with the village beauty. She, however, has set her sights on a dashing army captain who's the son of the wealthy local squire. Meanwhile, a beautiful and virtuous young woman preacher arrives in the village. What happens to these people and the strange twists and turns that their lives take are described in the rest of the book. Adam Bede was George Eliot's first published novel. Published in 1859, the book has remained a firm favorite with readers and academicians alike and is still taught in many English literature courses all over the world. George Eliot was the pen name of well respected scholar, translator and journalist Mary Ann Evans. She adopted a male pseudonym so she could be viewed as a serious writer. Many Victorian women writers had to combat the prevailing notion that women novelists wrote only light hearted romances or Gothic tales. Eliot was largely a self taught person. Her father was the manager of a stately home in Warwickshire and it was here that Eliot had access to the extensive library. She was a voracious reader and taught herself the Classical languages, which she draws upon extensively in her work. In fact, only one of her seven novels can be set without using Greek typeface. Living on the estate also provided her a view of the immense contrast between the lives of the workers and the landowners. She began writing for a radical left-wing journal, The Westminster Review. One of her essays was titled "Silly Novels by Lady Novelists" in which she criticized the dramatic and over emotional writing style and plots of books written by women. Following this, she decided to disprove the theory that women were only capable of such work. A series of stories entitled Scenes of a Clerical Life was published under the pseudonym George Eliot in 1857. Adam Bede was her first complete novel. It met with immediate success and there was intense speculation about the real identity of its author. When impostors began ...
Top 10 Adam Bede by George Eliot Episodes
Best episodes ranked by Goodpods Users most listened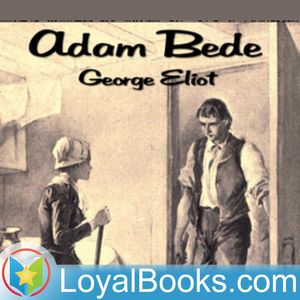 03 – After the Preaching
Adam Bede by George Eliot
12/31/22 • 18 min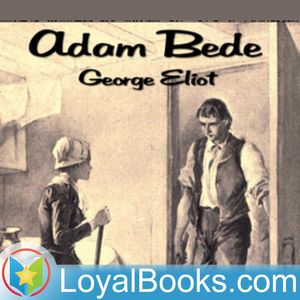 04 – Home and Its Sorrows
Adam Bede by George Eliot
12/30/22 • 31 min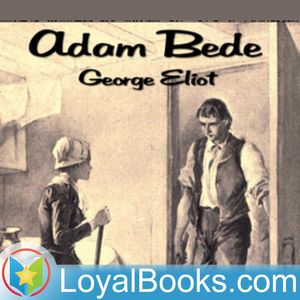 10 – Dinah Visits Lisbeth
Adam Bede by George Eliot
12/24/22 • 36 min