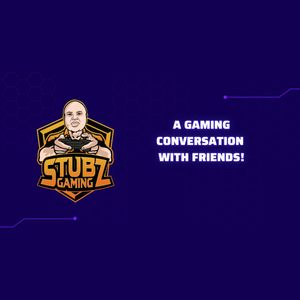 A Gaming conversation with friends
Stubz Gaming
1 Creator
1 Creator
A Gaming conversation with friends stubzgaming,RemovableSanity & view point gaming who just have a fun conversation about what games they have been playing & conversations about the gaming industry! #xbox #xboxone #xboxseriesx #xboxseriess #pcmr #ps4 #ps5 #playstation4 #playstation5 #podcasts #applepodcasts #spotifypodcasts #podcasts
Top 10 A Gaming conversation with friends Episodes
Best episodes ranked by Goodpods Users most listened
A Gaming conversation with friends
03/13/23 • 147 min
5.0
A Gaming conversation with friends EP02 We have a guest this episode. Good friend luke steele uk M & A Lawyer Please follow luke steele on twitter https://twitter.com/LukeSteele90 Please follow stubzgaming https://twitter.com/stubzzgaming Please subscribe to stubzgaming https://youtube.com/@StubzGaming Please follow View point gaming https://twitter.com/viewpointgaming Please follow removable sanity https://twitter.com/RemovableSanity Please subscribe to RemovableSanity https://youtube.com/@RemovableSanity
03/13/23 • 147 min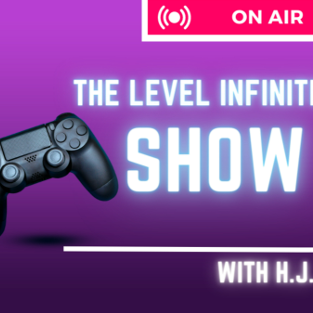 2 Listeners
3 Comments
3
A Gaming conversation with friends
03/14/23 • 148 min
A Gaming conversation with friends stubzgaming,RemovableSanity & view point gaming about games & gaming topics Please follow stubzgaming https://twitter.com/stubzzgaming Please subscribe to stubzgaming https://youtube.com/@StubzGaming Please follow View point gaming https://twitter.com/viewpointgaming Please follow removable sanity https://twitter.com/RemovableSanity Please subscribe to RemovableSanity https://youtube.com/@RemovableSanity
03/14/23 • 148 min
Show more
Why did you start this show?
Stubz gaming, View point gaming and removeable sanity just wanted to have a great conversation about gaming
What do you hope listeners gain from listening to your show?
Interesting insights and view points you may not hear on other podcasts. We try not not to cover the gaming news in general more interesting conversations about gaming and games development and in the industry!
Which episode should someone start with?

episode 1 obviously as we are a new show!

Which have been your favourite episodes so far?

episode 2 with guest & friend uk m & a lawyer luke steele

What is your vision for your show?

The vision is to just carry on having fun conversations with gaming and thats really it fun!

What is your favourite other podcast that isn't yours?

Lod perspective is a excellent podcast you should try out! Nice guys

How did you come up with the name for your podcast?

Its pretty simple name its as it says on the Tin!

Tell us a bit about yourself

Stubz gaming i am a husband and father to 2 children! Gamer!Podcaster!

Show more Q&A
How many episodes does A Gaming conversation with friends have?
A Gaming conversation with friends currently has 8 episodes available.
What topics does A Gaming conversation with friends cover?
The podcast is about Leisure, Podcasts and Video Games.
What is the most popular episode on A Gaming conversation with friends?

The episode title 'A Gaming conversation with friends EP02' is the most popular.

What is the average episode length on A Gaming conversation with friends?

The average episode length on A Gaming conversation with friends is 141 minutes.

How often are episodes of A Gaming conversation with friends released?

Episodes of A Gaming conversation with friends are typically released every 13 days, 23 hours.

When was the first episode of A Gaming conversation with friends?

The first episode of A Gaming conversation with friends was released on Feb 27, 2023.

Show more FAQ
Comments
2 Ratings