Back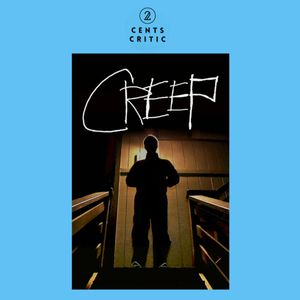 #95 - Creep | Directed by Patrick Brice (with Shawn Murphy and Clayton Jones II of Men Who Like Men Who Like Movies Podcast)
2 Cents Critic
5.0
(6)
Tune in as Arthur teams up with Shawn Murphy and Clayton Jones II (Men Who Like Men Who Like Movies Podcast) for a review and recap of Creep, the 2014 found-footage horror movie that takes cringe comedy to a whole new level. Topics that get coverage here include polite horror, Joe Goldberg hypothetically stashing away a Box of Clayton, the works of David Lynch and Christopher Nolan, and trying to avoid hating on movies.
Directed by Patrick Brice (Creep 2), Creep stars Mark Duplass, Brice, and Katie Aselton.
Spoilers start at 20:30
Good Word:
• Shawn: [REC], The Tunnel, and Last Days by Adam Nevill
• Clayton: The One I Love and Scrappy Little Nobody by Anna Kendrick
• Arthur: Other Side of the Box
Reach out at email2centscritic@yahoo.com if you want to recommend things to watch and read, share anecdotes, or just say hello!
Be sure to subscribe, rate, and review on iTunes or any of your preferred podcasting platforms!
Follow Arthur on Twitter, Goodpods, StoryGraph, Letterboxd, and TikTok: @arthur_ant18
Follow the podcast on Twitter and Instagram: @two_centscritic
Follow Arthur on Goodreads: https://www.goodreads.com/user/show/144101970-arthur-howell
--- Send in a voice message: https://podcasters.spotify.com/pod/show/arthur746/message
Episode comments
6 Ratings
eg., What part of this podcast did you like? Ask a question to the host or other listeners...
Aubrey Z
@bringyourownpopcorn
Mar 9
1 Like
Christopher Murray
@eljefe
Mar 10
1 Like
Mar 18
1 Like
Arthur Howell
@arthur_ant18
Mar 1
Like
Mar 6
1 Like
Outsyder Radio
@outsyderradio
Mar 17
1 Like
Show more
Generate a badge
Get a badge for your website that links back to this
Select type & size