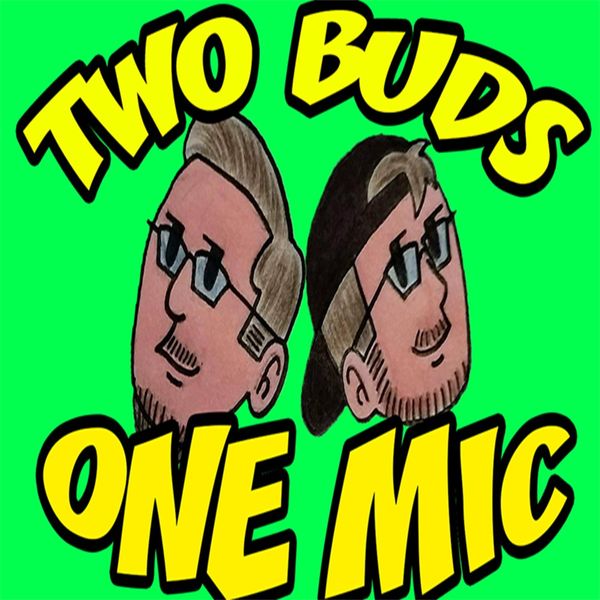 2 Buds 1 Mic is a show where two professional writer buds explore the lore of games, movies, and comics in Nerd Culture. Hosted by short-fiction author and advertisement writer Tim T.K., and web comic writer Nathan Beaton. These two buds have spent a lot of time memorizing geek trivia. Throughout each episode one host will present the talking points while the other provides color commentary. At the end both reflect on how that week's subject has impacted or should impact entertainment and culture (assuming they haven't been derailed by conspiracy theories and furry tendencies).
Top 10 2 Buds 1 Mic Episodes
Best episodes ranked by Goodpods Users most listened
12/04/17 • 46 min

Tim and Nathan try to explain space dwarves. They also try to get a sponsor deal from Surge.
12/04/17 • 46 min
12/04/17 • 33 min

Tim and Nathan try to explain space wizard ghost gods.
12/04/17 • 33 min
Show more
How many episodes does 2 Buds 1 Mic have?
2 Buds 1 Mic currently has 2 episodes available.
What topics does 2 Buds 1 Mic cover?
The podcast is about Geek, Sci-Fi, Culture, Dnd, Leisure, Space, Fiction, Starwars, Video, Story, Games, Nerd, Warhammer, Writing, Writers, Destiny, Gaming, Comedy, Entertainment, Podcasts, D&D, Movies and Fantasy.
What is the most popular episode on 2 Buds 1 Mic?

The episode title 'Warhammer 40K Squats' is the most popular.

What is the average episode length on 2 Buds 1 Mic?

The average episode length on 2 Buds 1 Mic is 40 minutes.

When was the first episode of 2 Buds 1 Mic?

The first episode of 2 Buds 1 Mic was released on Dec 4, 2017.

Show more FAQ
Comments
Rating