1000 Years of Classical Music
ABC Classics
Top 10 1000 Years of Classical Music Episodes
Best episodes ranked by Goodpods Users most listened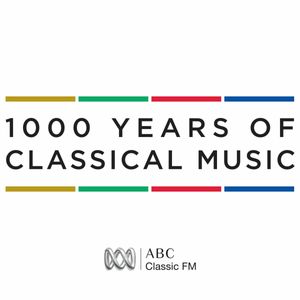 1000 Years of Classical Music
02/03/17 • 55 min
Tchaikovsky's fifth symphony, written in 1888, is a work which arouses hugely divergent opinions. Many people love it dearly, and the famous horn solo in the second movement is often cited as an example of how to write a beautiful melody. Many others can't stand it, finding it over-emotional, over-sentimental, and repetitive. What gives? Tchaikovsky's fifth is one of the standard works of the repertoire, a core symphony which is played regularly all over the world. But maybe familiarity has bred contempt. For me, ABC Classic FM's Graham Abbott, writing this program forced me to confront a work I had avoided for years. I love the fourth and sixth but confess I have for most of my life found the fifth hard to take seriously. During this process I have come to see it afresh and, I'm happy to say, have started to love it again. My time away from it (I haven't listened to it for more years than I can remember) has helped me grow up and to take its "message" (whatever that is) seriously. In this program I'll take you on a guided tour of Tchaikovsky's fifth, using the 2007 live recording featuring the Melbourne Symphony Orchestra under Oleg Caetani.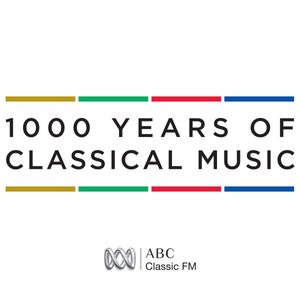 1000 Years of Classical Music
01/23/17 • 52 min
Tchaikovsky's fourth symphony ranks as one of the most popular symphonies ever written. It must also rank as one of the most misunderstood symphonies ever written. It has been common practice for more than a century (it was written in the 1870s) to regard the fourth as growing out Tchaikovsky's supposed self-loathing after his marriage and subsequent attempted suicide. This homophobic and inaccurate scenario was put forward during the Soviet era when much documentary evidence was out of reach of western scholars. Post-glasnost research has indicated quite a different turn of events entirely. In this podcast, we explore this controversy and of course look at Tchaikovsky's glorious and innovative music. The piece is so well-known we sometimes forget how ground-breaking it is, from the unique use of sonata form in the first movement to the pizzicato ostinato of the third. It's a symphony which deserves its fame.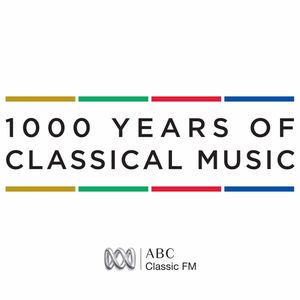 1000 Years of Classical Music
11/02/16 • 54 min
The Keys to Music podcast continues its survey of Beethoven's music by exploring the Diabelli Variations. The thirty-three "Diabelli" variations on a waltz by the Viennese composer and publisher Anton Diabelli (1781-1858, pictured) make up what many people regard as Beethoven's greatest work. It's certainly the most visionary and exciting set of piano variations of the 19th century. Beethoven called the variations "Veränderungen" which can mean "transformations" as much as "variations", and herein perhaps lies the key to this piece. Far from being a clever but predictable set of variations on a precictable and not-terribly-clever tune, Beethoven created thirty-three miniatures which each take one aspect or another of Diabelli's waltz as an evolutionary springboard for a completely new piece. The result is one of the most challenging and unusual piano works from any era. This program uses the 2010 recording made in Sydney by Gerard Willems.
Show more
How many episodes does 1000 Years of Classical Music have?
1000 Years of Classical Music currently has 3 episodes available.
What topics does 1000 Years of Classical Music cover?
The podcast is about Music and Podcasts.
What is the most popular episode on 1000 Years of Classical Music?

The episode title 'Keys to Music: Tchaikovsky's Symphony No.5' is the most popular.

What is the average episode length on 1000 Years of Classical Music?

The average episode length on 1000 Years of Classical Music is 54 minutes.

How often are episodes of 1000 Years of Classical Music released?

Episodes of 1000 Years of Classical Music are typically released every 81 days, 16 hours.

When was the first episode of 1000 Years of Classical Music?

The first episode of 1000 Years of Classical Music was released on Nov 2, 2016.

Show more FAQ
Comments
Rating
Review or comment on this podcast...
External Reviews
Imported reviews from Apple Podcasts.
Generate a badge
Get a badge for your website that links back to this
Select type & size